Sculptures, artifacts returned to Peru in LA ceremony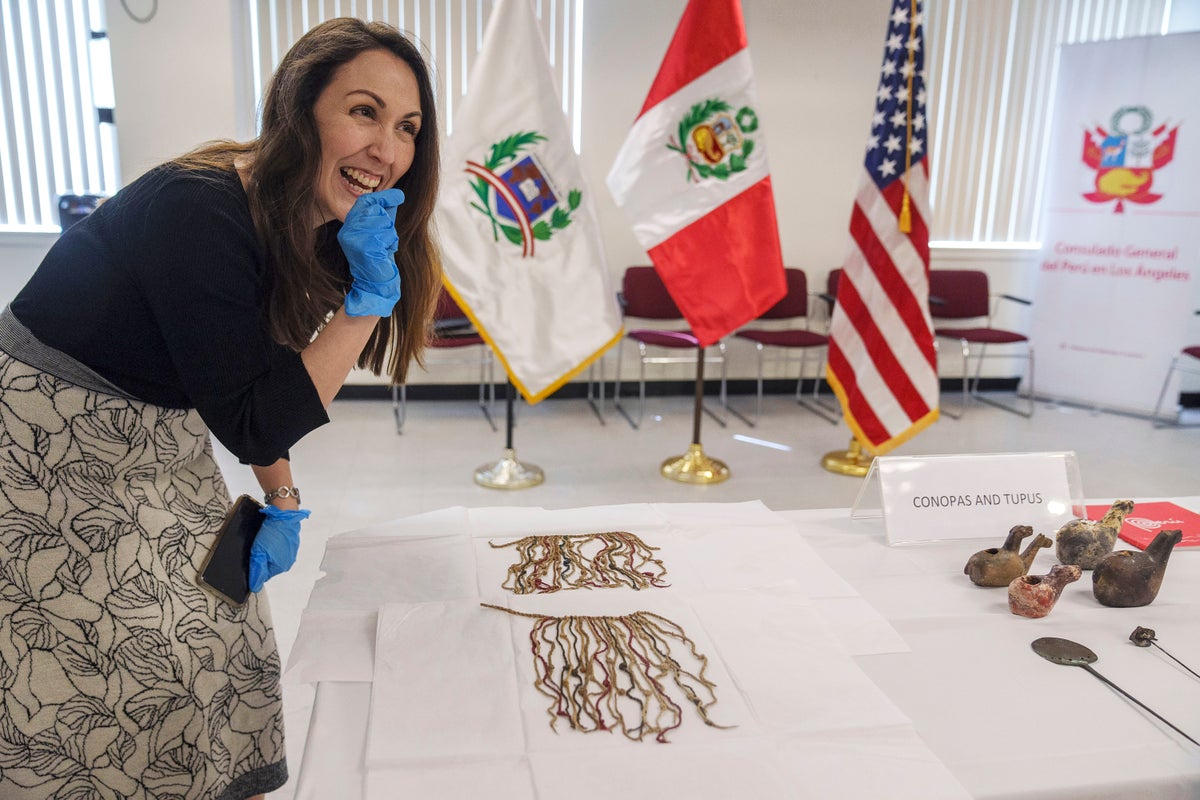 The United States returned several Peruvian antiquities, including the intricate knot artifacts known as khipus, in a ceremony at the Los Angeles Consulate on Friday.
The brief event came amid a push in recent years to get museums, universities and governments worldwide to return cultural pieces to their homelands and tribal nations. Indigenous and African communities in particular have pressed institutions to come to terms with their colonialist past and return stolen or looted antiques.
Among the items returned to the Peruvian consul-general were two khipus, intricately knotted and colored cords that experts believe were used by the Incas for counting and record keeping.
The repatriated khipus were turned over to federal investigators by a private art gallery two years ago. They may have been donated to or exposed to the gallery between 2005 and 2012, authorities said.
Also repatriated were several sculptures seized by Los Angeles-based US Department of Homeland Security agents in a 15-year-complete investigation.
The FBI last year repatriated several Peruvian artifacts that had been voluntarily turned over to federal agents. These antiquities included historical documents and a 17th-century painting stolen from a Peruvian church in 1992. This included a painting stolen from another church in 2002 and brought by hand to the United States by an art dealer, where it was sold to an art gallery owner in Santa Fe and later sold to a buyer in California in 2016.
In 2021, the San Francisco Asian Art Museum returned two hand-carved religious artifacts — 9th- and 10th-century sandstone lintels — to the Thai government. The antiques were stolen some 50 years ago and exported from Thailand – in violation of Thai law – and donated to the city of San Francisco, which owns the art museum.
__
Associated Press writer Franklin Briceño in Lima, Peru contributed to this report.