Seahawks' Adams, Brooks hopeful to be back for training camp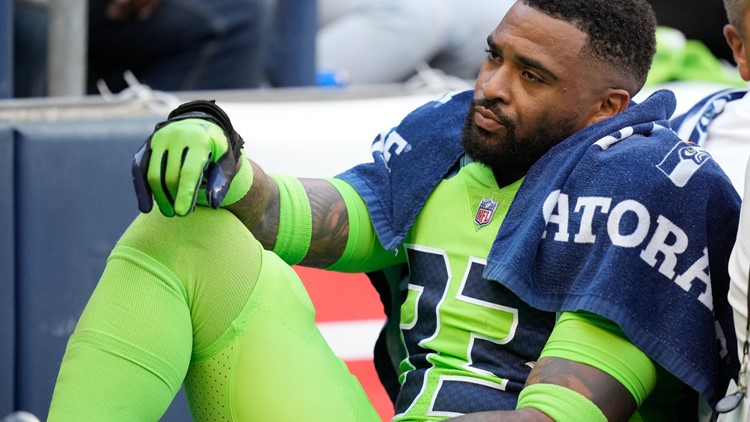 Both players are expected to be evaluated by Seattle medical staff over the next few weeks
RENTON, Wash. (AP) — Seattle Seahawks coach Pete Carroll says both safety Jamal Adams and linebacker Jordyn Brooks are hoping to be ready for training camp this summer.
However, the team will be cautious when both come back from serious injuries.
Carroll said Wednesday that both are making progress in their recovery from last season's serious injuries. Brooks tore his cruciate ligament late in the season while Adams suffered a torn quadriceps tendon in the season opener.
Carroll said that while it might be overly optimistic, both try to be ready at some point during training camp.
"Very optimistic on their side and they really think they're going to make it, so we're holding good thoughts," Carroll said.
Both players are expected to be evaluated by Seattle medical staff over the next few weeks.
Brooks had started every game for the past two seasons before suffering an injury in Week 17 of last season against the New York Jets. Brooks' injury, combined with the departure of Cody Barton in free agency, left Seattle without its two starting linebackers and led to the signing of Devin Bush and the return of Bobby Wagner this offseason.
Adams was injured in Week 1 against Denver, continuing a losing streak of significant injuries. Adams seems more ready in the summer, and while Brooks may be optimistic, a more realistic schedule would see him return sometime midway through the season.
"There is some optimism that it could happen. We're going to be conservative in that timeframe to make sure we don't screw it up by pushing them forward," Carroll said. "I'm open to them thinking they can do it, let's see what happens."