Search warrant served as part of drug investigation at Chehalis juvenile detention center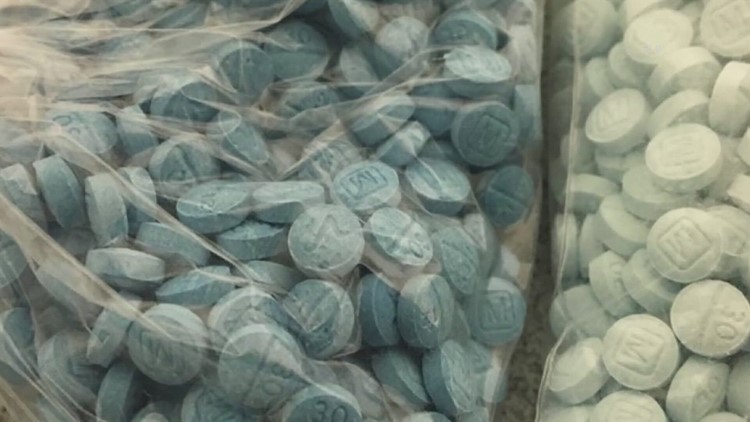 The initial investigation began in 2022 after a teenage student overdosed on fentanyl while inside the facility.
CHEHALIS, Wash. – A search warrant was executed at a juvenile rehabilitation and education center in Chehalis last week as part of an investigation into drug distribution at the facility.
The investigation began in 2022 when a teenage student at Green Hill School fentanyl overdose. He was found unresponsive in his cell and was taken to a nearby hospital. According to the Joint Narcotics Enforcement Team (JNET), he survived the overdose and continues to recover at home.
Green Hill School in Chehalis is a medium to maximum security detention facility that provides education and vocational training to older teens sentenced to juvenile reform.
According to JNET, more than 1,000 fentanyl pills entering the facility were stopped by police and four people were charged with drug-related offenses as part of the 2022 investigation.
JNET is a task force comprised of members of the Centralia Police Department, Chehalis Police Department, Drug Enforcement Administration and Washington State Department of Corrections.
JNET then initiated a new investigation in 2023 after receiving more reports of drugs in the facility. They also sent a letter to Gov. Jay Inslee in June asking the Washington State Attorney General's Office to conduct a separate investigation into the facility's operating procedures.
The request was denied in August, citing recent changes to security practices, new employee training and an advanced surveillance academy "focused on consulting and coaching skills."
On August 17, detectives visited the facility following continued reports of drug distribution involving residents and staff. Detectives were told by staff that they had seized multiple fentanyl pills from the resident and would quickly take them to law enforcement for testing, but detectives then received no response from them. .
JNET announced Thursday that when they executed a warrant on August 31 to gather evidence for a drug distribution investigation, they found lockers filled with contraband that employees had taken. from residents since 2017. Inside the cabinet were drugs, knives, cell phones and handwritten letters detailing illegal drug transactions.
Back in March 2021, a former guard was indicted on extortion, drug distribution and possession charges. Court records show he received $11,170 in payments to smuggle drugs, cell phones and other contraband to young criminals.
The investigation into drug possession and distribution at Green Hill School is ongoing. Police ask anyone with information related to the investigation to contact JNET Detective Sergeant Tracy Murphy at (360) 330-7614.