Seattle City Council passes bill to help 'deactivated' drivers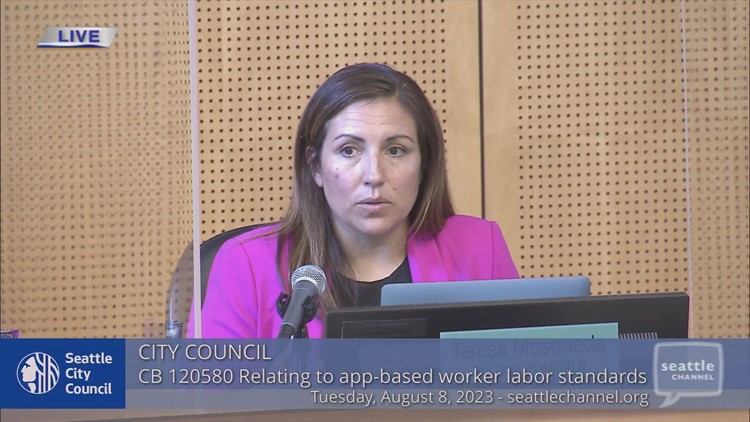 Seattle City Council has voted to require companies operating on the app to give employees 14-day notice they wish to deactivate.
SEATTLE — App-based drivers in the Seattle area are feeling job security thanks to a newly passed bill.
The Seattle City Council passed a bill on August 8 that requires all companies operating on the app to send written cease-and-desist notices to their employees 14 days before the last business day. of employee.
Deactivation is the process that application controllers go through when being laid off from their current job. According to the bill summary, app-based companies are taking advantage of the fact that some employees may not be doing enough and deciding to let their employees go.
In this deactivation notice, employees will be provided with a reason for their deactivation. If it feels unfair or biased, employees are allowed to appeal their case. Once the complaint is reviewed, the company will re-evaluate the employee, their work records, and other necessary documents, which vary from company to company in question.
According to the bill summary, app-based drivers have been treated "unfairly" in today's job market. Some drivers receive fewer orders or fail to meet the required quota, leading to their dismissal without notice. Based on these circumstances, some app-based companies have begun to "deactivate" their employees. Before these incidents, the agency Seattle City Council decide to take action on this issue.
Some things to keep in mind, Seattle City Council said, is that deactivation rules can change in the event of "serious misconduct." In the event of "serious misconduct", the company is not required to follow the 14-day rule; The employee in question can be deactivated immediately.
The purpose of this city council measure is to ensure job security for application drivers serving the Seattle area.