Seattle drug use cases in limbo as new state law goes into effect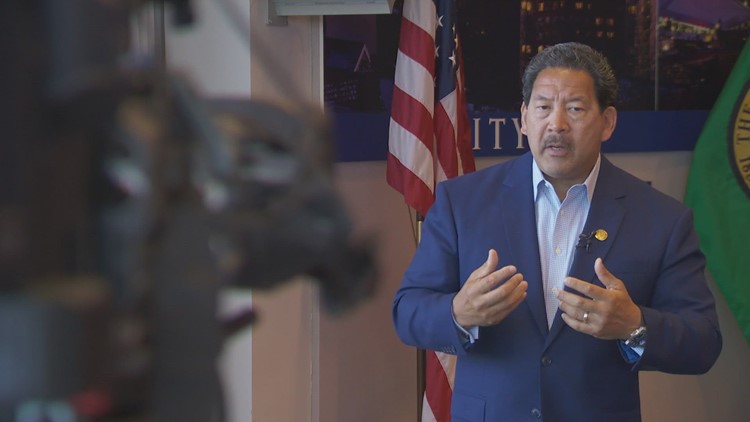 Today is the last day before state laws on public possession and use of drugs go into effect. That means drug use cases are not prosecuted.
SEATTLE — Monday, August 14 marks the last day before state laws on public possession and use of drugs take effect.
That means drug use cases are currently in limbo as Seattle City Council tries to pass an ordinance.
"This is a defining moment in our city's history, and that's how important it is to get it right. It could redefine how we handle this outbreak, handle safety issues. public safety and use of fentanyl and the opioid methamphetamine," Harrell said.
On Tuesday, August 15, Councilmember Alex Pedersen proposed speeding up the voting on the ordinance. The vote failed.
Previously, these cases had gone through the King County Prosecutor's Office.
Casey McNerthney said: "If you're across the street in unincorporated King County, that's going to come to us. If you're on the other side of Seattle, there's a question of what happens to the cases," said Casey McNerthney. That's until the city council takes action," Casey McNerthney said. with the Prosecutor's Office.
The new state law would require the Seattle Attorney's Office to take over these cases, but without the city's ordinance, they can't touch them. In a statement, Seattle City Attorney Ann Davison said, in part, the office "must wait until 30 days after the mayor signs the law to act on those cases."
A city council committee discussed the ordinance Monday.
"Hopefully in the next few weeks it will pass," Harrell said. So this period of ambiguity we hope lasts only a few weeks."
Asked if he was disappointed the council took so long, Mayor Harrell said: "So it's not too much of a disappointment but just a heightened sense of encouragement to encourage them and inspire them. work hard to get this job done."
Police can still make arrests, but the Seattle Police Association argues that, in King County, officers cannot jail misdemeanors due to COVID-19 restrictions.
"The Drug Ordinance that we fully support. We want people to get treatment, but also understand that if they don't want to be in treatment, then jail is an option. Right now, we don't have to. potentially enrolling someone in Mike Solan of the Seattle Police Association said.
Organizations like Evergreen Treatment Services spoke out at the board meeting and opposed this proposed ordinance that criminalizes drug use.
The legislation will be formally introduced at Tuesday's council meeting. It is unclear when a vote will take place. Council will be on leave at the end of this month.