Seattle not connecting people with the right kind of housing, advocate says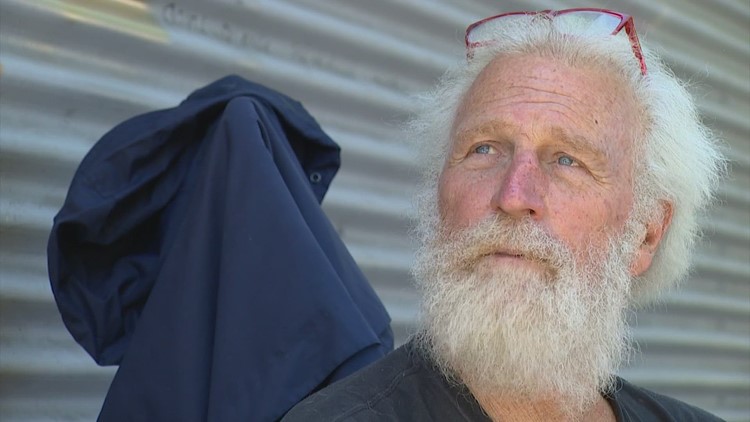 One supporter said people living in camps were more likely to accept offers of tiny houses or other safe housing models than centralized shelters.
SEATTLE — This year, the city of Seattle is investing $250 million in affordable housing, the highest one-year investment in Seattle history. But some homeless advocates say the city is not connecting people to the right type of housing and that access to the homeless needs to be improved.
Bruce Drager, founder Greenlake Homeless Advocates, has spent time at about 30 campsites across Seattle in recent years, working to get to know the people who live there and connect them to services. Currently, he is spending about an hour a day at the homeless camp in Ballard on Leary Way.
"They deserve to be treated like any other human being, given the chance to have a place to live," Drager said.
Drager said most people don't turn down housing because they want to live on the street, he says people turn down offers because they are informed before a raid and many times shelter options not what they are looking for.
"There are all sorts of things wrong with shelters. They're not secure, they're not secure," Drager said.
Drager said the city needs to invest in safer housing options, such as smaller homes.
"They're going to be almost universally accepted, and I think I can see the agreement of everyone here, the little houses," Drager said.
According to data from the Unified care team In Q2 of this year, the top four reasons people gave for not accepting shelters were:
Want Small House (16%)
Not wanting to take shelter (14%)
Want Position with Partner/Family/Friends (10%)
Report Having Housing/Abode (9%)
Drager said he hopes homelessness in Seattle can end, but he says for that to happen, housing needs to be adequate and available to everyone.
"Unless we get housing, nothing will work," Drager said.
Seattle Mayor Bruce Harrell's office sent a statement, in part, saying:
"With the help of KCRHA and 30 outreach providers, UCT facilitated 1,831 referrals to advanced shelters and cottages by 2022—nearly double the number of referrals. made in 2019."
The mayor's office also added:
"The city is currently funding more than 3,000 shelter units, including Tiny House (THV) units as part of this overall system administered by KCRHA.."