Seattle owner reunites with missing cat after 8 years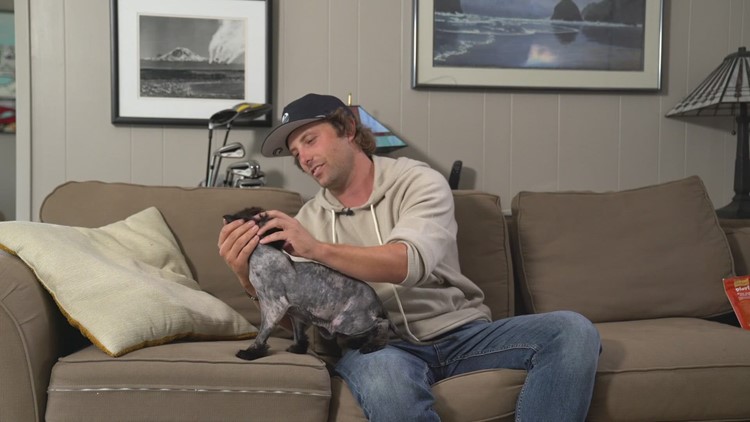 After going missing eight years ago, a cat named Pierre has been reunited with his owner Johnny Goodman, who once thought he would never see his furry friend again.
SEATTLE – This is the reunion after nearly 10 years of formation. After going missing eight years ago, Johnny Goodman is reunited with his cat Pierre, whom he thought he would never see again.
Goodman adopted Pierre in December 2010, but in 2015, Pierre went missing while staying with a family friend in Pierce County.
"After a few months when your pet goes missing, you almost lose hope," says Goodman. So getting that call last week is actually quite a myth."
Last week, Pierre was taken to the Tacoma Humane Society.
Lindsay Heaney with the charity said: 'A kind Samaritan found the cat. The cat was brought here, microchiped and reunited with its original owner."
Pierre has a rough body because he has lived for many years on the street.
Heaney said: "Unfortunately, the cat was found in poor condition. Coma, overheating, things like that. It is clear that it is not being taken care of."
For now, Johnny said he is focusing on getting to know Pierre again and making sure he's having fun.
"I thought he was a little unsure of who I was at first, but I felt like he remembered me," Goodman said. "Hopefully we'll give him, you know, a comfortable home for the rest of his life. That's really the goal."
Goodman also has an orange tabby named Nemo and although he's not sure how the two will get along, he believes Pierre is grateful to be at home.