Seattle school board warns of cuts to upcoming school year budget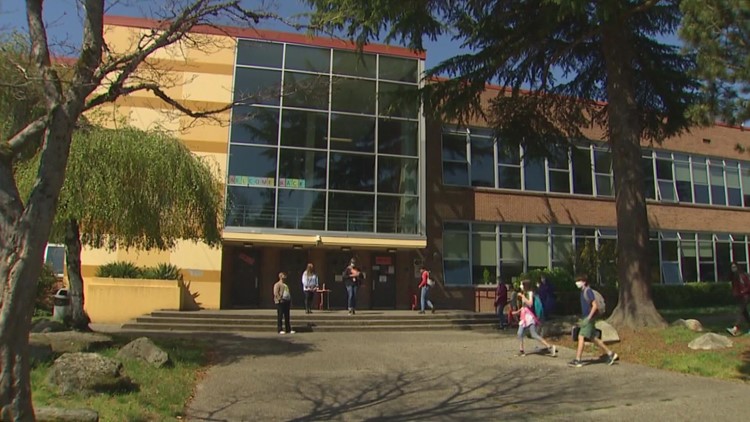 The school board is warning of budget cuts ahead of a projected drop in enrollments.
SEATTLE — The Seattle School Board will decide whether to approve a $1.6 billion budget for the upcoming school year. The vote is scheduled for Wednesday evening.
Seattle Public Schools are already budgeting tighter, and enrollment is a big reason for that.
Funding that the district receives from the state is tied to enrollment, so fewer students mean less money.
Seattle Public Schools warned of the need to make adjustments on its website, noting that it budgeted for more than 52,000 students last school year but ended up with about 1,900 fewer students than expected. The difference resulted in the district receiving $28 million less in revenue, the district wrote.
Enrollment continues to fall, with 48,748 students expected for the 2022-23 school year.
Enrollment was discussed during the school board meeting on June 22nd.
"I don't think there are any kindergarten kids out there who don't enroll. It's that this city is becoming so unaffordable for families that we don't get new little kids, we don't get new young families, we don't get new kids coming into this system because people are moving," school board member Liza Rankin said during the meeting.
https://www.king5.com/article/news/local/seattle/seattle-school-board-budget-2022-2023-school-year/281-1f046298-8b86-45e7-9f24-6c40c0c6070b Seattle school board warns of cuts to upcoming school year budget