Seattle sees highest number of homicides in 15 years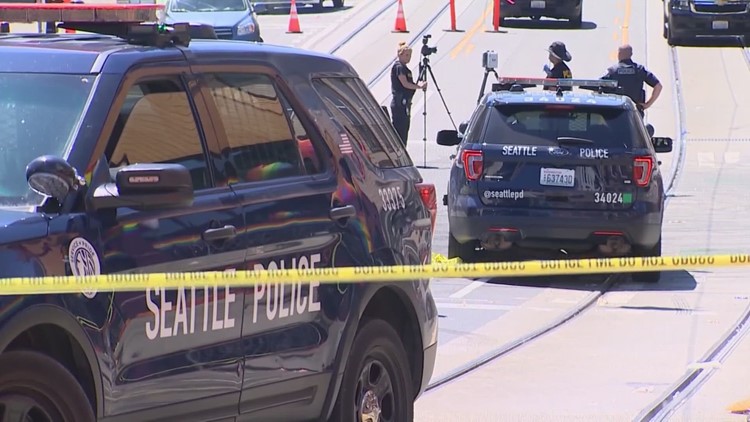 As of September 7, there had been 57 murders in Seattle, 30 of which resulted in no arrest for the crime. One mother is hoping for closure and accountability.
SEATTLE — This year Seattle saw the most murders in at least 15 years, with 57 through Sept. 7. In only about half of those cases, no one was arrested.
One of the 30 murder cases still open from this year is the murder of Essence Greene-Madden.
"It's been almost two months and I still feel like an open wound," said Tina Madden, Essence's mother.
It's been two months since she lost her 20-year-old daughter, the youngest child in the family.
"She was the life of the party, she was the light," Madden said. "She was a fun-loving person who always wanted to make sure everyone had a good time."
Essence Greene–Madden was shot and killed in Seattle's Capitol Hill neighborhood in July after attending a party in the Capitol Hill neighborhood. Three other people were injured in the shooting.
"It was the longest trip of my life to get to Harborview from here and I just prayed to God to save my baby. Please, God, don't let this be my baby," Madden said.
Essence died three days later at the hospital and the killer has not yet been arrested for the crime.
"She died at the hands of someone else and I want that person to be held accountable for what they did to my daughter, to Essence, that's important," Madden said.
"I put my trust in SPD to solve this problem," Madden said. "Let these detectives do their due diligence, turn over every stone, take every statement, no matter how big or small it is."
Madden said SPD responded and she remains in contact with the detective. But in addition to the police being able to help, Madden is also asking the public to help.
"If you know something, go for it," Madden said. "Let them know, you can remain anonymous. Just move forward, give us closure. Do the right thing."
KING 5 asked SPD how the arrest rate in homicides in 2023 compared to previous years, but the department did not have that data available at the time of this story.
SPD said each case presents complex challenges and is extremely important to them so they can bring justice to the victims' families.
Seattle police say homicides have increased this year and their homicide unit staffing has remained steady.
SPD said they strongly encourage the public to contact them if they have any information about open cases. People can report information by calling the Violent Crime Tip Line at 206-233-5000.