Seattle ties record for 2nd most 90-degree days in a year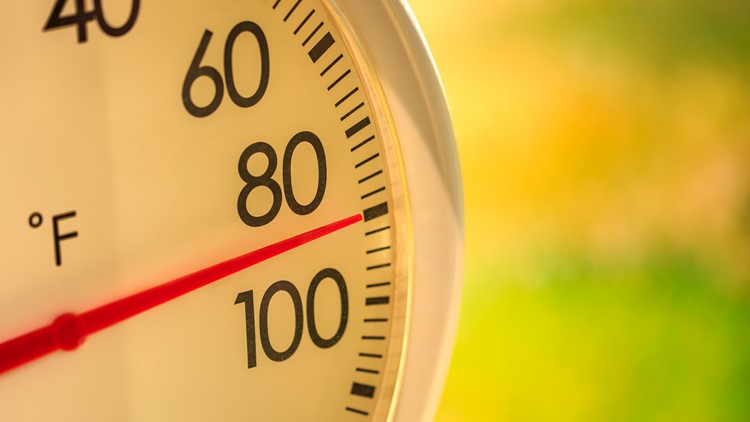 The temperature hit 90 degrees around 5 p.m. Wednesday at Seattle-Tacoma International Airport, according to the National Weather Service.
SEATTLE — Seattle needs another 90-degree day to tie the record for most in a year.
On Wednesday, the temperature at Seattle-Tacoma International Airport reached 90 degrees around 5 p.m National Weather Service. That's the 11th 90 degree day this year, breaking the record set in 2018.
The Seattle area had a record six consecutive days above 90 degrees in late July. That was the longest span of days at that temperature in the 77 years that records have been kept.
The heat was expected to peak Thursday, but temperatures around Seattle didn't reach the 90-degree mark. Temperatures in Sea-Tac reached 87 degrees at 5 p.m., according to the weather service. Thursday's daily record highs are in the upper 80s and lower 90s.
Increasing onshore winds for Friday will cool us to the high 70's and low 80's in most locations
Summer weather holds on throughout the weekend with plenty of sunshine and highs staying in the comfortable mid 70's to low 80's.
Monday morning clouds could increase somewhat, lowering highs to the mid 70s to near the 80s. It looks like sunny and warm weather should continue throughout the week, but there are signs it could warm up again to the mid to high 80s later in the week.
RELATED: NWS issues heat advisories for Puget Sound region as highs could reach 90s
RELATED: Western Washington forecast
CLOCK: King County Development Plan to Combat the Unjust Effects of Heat
https://www.king5.com/article/weather/seattle-90-degree-day-record/281-8767a4f9-2c9c-4de1-b930-c430093a6fa2 Seattle ties record for 2nd most 90-degree days in a year