Seattle's Ballard FC is playoff bound in inaugural season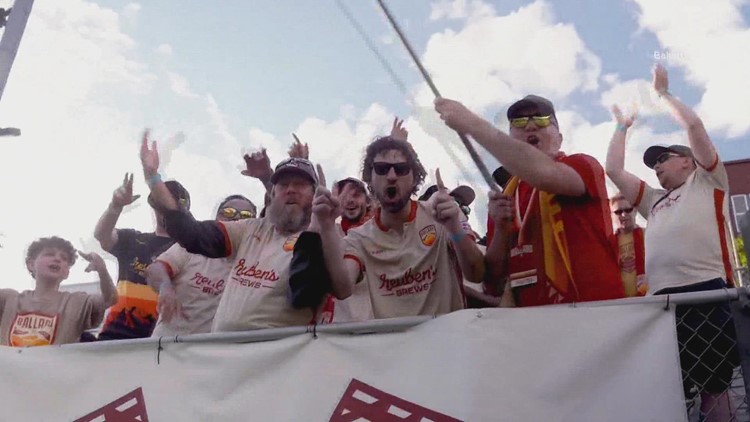 Ballard FC takes on Project 510 in their first-ever postseason match.
SEATTLE — Seattle's newest semi-professional soccer team has cause for celebration during their inaugural season as Ballard FC advances to the United Soccer League (USL) playoffs.
Seattle is a soccer city, and within that city is a neighborhood that's proud of its newest semi-pro team.
"There are so many football families and football fans out here in Ballard and we are excited to continue to provide this platform to celebrate Ballard and celebrate football through Ballard FC," said Sam Zisette, one of the co-founders of Ballard FC.
The club just wrapped up its inaugural season with an 8-2-2 record, with the roster made up mostly of players from western Washington.
"We're an ambitious club, both on and off the pitch and off the pitch, and we wanted to qualify for the playoffs, that was always our goal," said Zisette. "I wasn't exactly expecting it, but it was definitely always the dream and the goal."
The team may have achieved many of their goals on the pitch, but the club said achieving goals off the pitch, particularly partnering with 15 local businesses, was a big win for them.
"Lots of amazing opportunities for local businesses, bars, restaurants and other businesses in that area as we get 1,200 to 1,400 community members to support the Ballard FC game," said Zisette.
The club appreciates the support from across Ballard and believes this is just the beginning of a great streak in Seattle.
"This has already been such a success, we can't wait to not only host the playoffs this weekend, but to have decades and decades to come and what we can continue to build here," said Zisette.
Ballard FC's first ever post-season game is on Friday, July 22 at 7 p.m. at Interbay Stadium
https://www.king5.com/article/sports/soccer/seattles-ballard-fc-playoff-bound/281-bd33e4cb-e2d4-4953-b233-98c290338ecb Seattle's Ballard FC is playoff bound in inaugural season