Seattle's 'Dignity for Divas' celebrates overcoming homelessness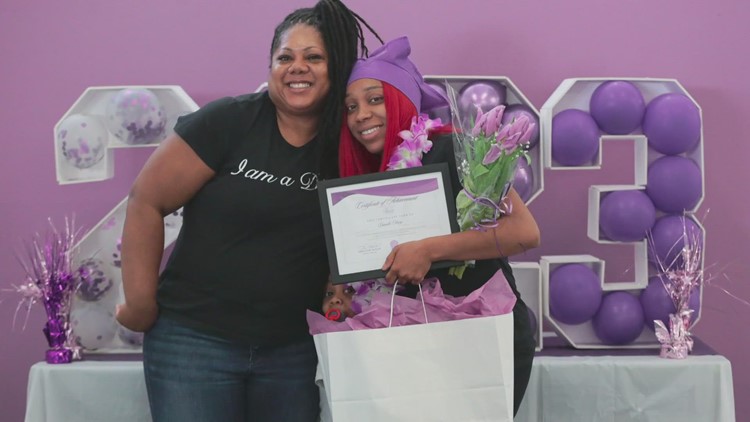 Some women have completed their transition from the street to temporary or low-income permanent housing with the help of Dignity for Divas.
SEATTLE — A local nonprofit that helps women overcome homelessness and trauma has celebrated a new class of students graduating from its program.
Dignity for Diva was founded in 2012 by Nikki Gane-Butler, also the director of DfD. She was inspired by her own experience with homelessness.
The nonprofit promotes self-care and makes it the first step on the path to a stable and self-sufficient life. DfD provides essential care packages to homeless women and provides ongoing support throughout this journey.
Gane-Butler stopped by the KING 5 studio to talk about graduating class from its program includes several sessions helping women build résumés, learn about nutrition and self-care, become financially savvy, obtain temporary or permanent housing, etc.
"We keep in touch with the women every month to make sure they keep the keys to the house they're in," says Gane-Butler.
To watch the full interview with Gane-Butler, click the watch player above.
If you'd like to learn more about DfD or donate, click here.