Sebastian Vettel to retire from Formula One at end of season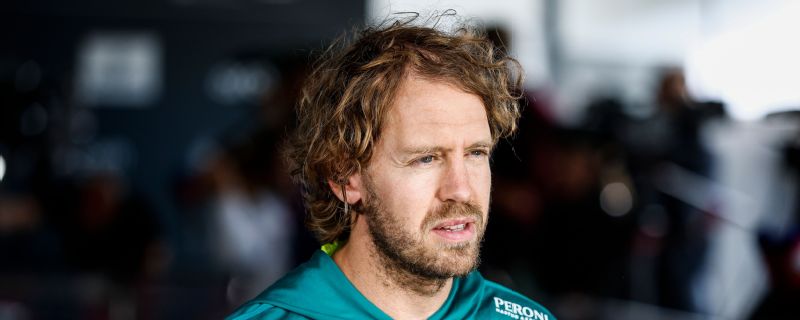 Four-time world champion Sebastian Vettel has announced his retirement from Formula 1 at the end of the year.
Vettel is out of contract with Aston Martin at the end of this season and after weeks of speculation about his future has now confirmed he will be retiring from the sport at the end of 2022.
Vettel made the announcement via an Instagram account launched on Thursday. Prior to the announcement, the German driver had spent his entire F1 career without a social media presence.
He made it clear that he would like to spend more time with his family and also focus on environmental issues, which he has become increasingly dedicated to in recent years.
"Besides racing, I have built up a family that I enjoy being with. I've developed other interests outside of Formula 1," said Vettel. "My passion for racing and Formula 1 comes with a lot of time spent away from it and it takes a lot of energy.
"Following my passion the way I have and see fit no longer aligns with my desire to be a great father and husband. The energy it takes to become one with the car and the team, to pursue perfection, requires focus and dedication. My goals have moved from winning races and fighting championships, watching my kids grow, sharing my values, helping them up when they fall, listening to them when they need me.
"I don't have to say goodbye and most importantly learn from them and be inspired by them. Children are our future, plus I feel like there's so much to discover and learn about life and about myself.
"Speaking of the future, I feel like we are living in very pivotal times. And how we all shape these next few years will determine our lives. My passion comes with certain aspects that I've learned to hate. They could be resolved in the future, but the will to make that change must grow much, much stronger and lead to action today.
"Talking is not enough and we cannot afford to wait. There is no alternative. The race is on. My best race is yet to come. I believe in moving forward and moving on with the times.
"Looking back will only slow you down. I'm looking forward to driving on unfamiliar tracks and finding new challenges
"The marks I left on the track will remain until the rain washes them away. New ones will be removed. Tomorrow belongs to those who shape today. The next corner is in good hands as the new generation has already turned in. I believe." that there is still a race to win.
"Farewell, thanks for letting me share the track with you. I loved every part of it."
Vettel joined Aston Martin from Ferrari in early 2021, where he had driven since 2015. Vettel spent six years with the famous Italian team hoping to match the records set by his childhood hero Michael Schumacher, but failed to secure a title with Ferrari.
However, his legacy as one of the sport's most accomplished drivers was secured during his time at Red Bull, where he won four straight titles between 2010 and 2013.
Those four titles mean he is the fourth most successful F1 driver with Alain Prost, behind Juan Manuel Fangio, Schumacher and Lewis Hamilton.
To date, Vettel has racked up 53 career victories, 38 with Red Bull, 14 with Ferrari and his first win with Toro Rosso at the 2008 Italian Grand Prix.
https://www.espn.com/f1/story/_/id/34305420/sebastian-vettel-retire-formula-one-end-season Sebastian Vettel to retire from Formula One at end of season