Second girl, 8, dies after crash at Wimbledon prep school as family pay tribute to 'light of our lives'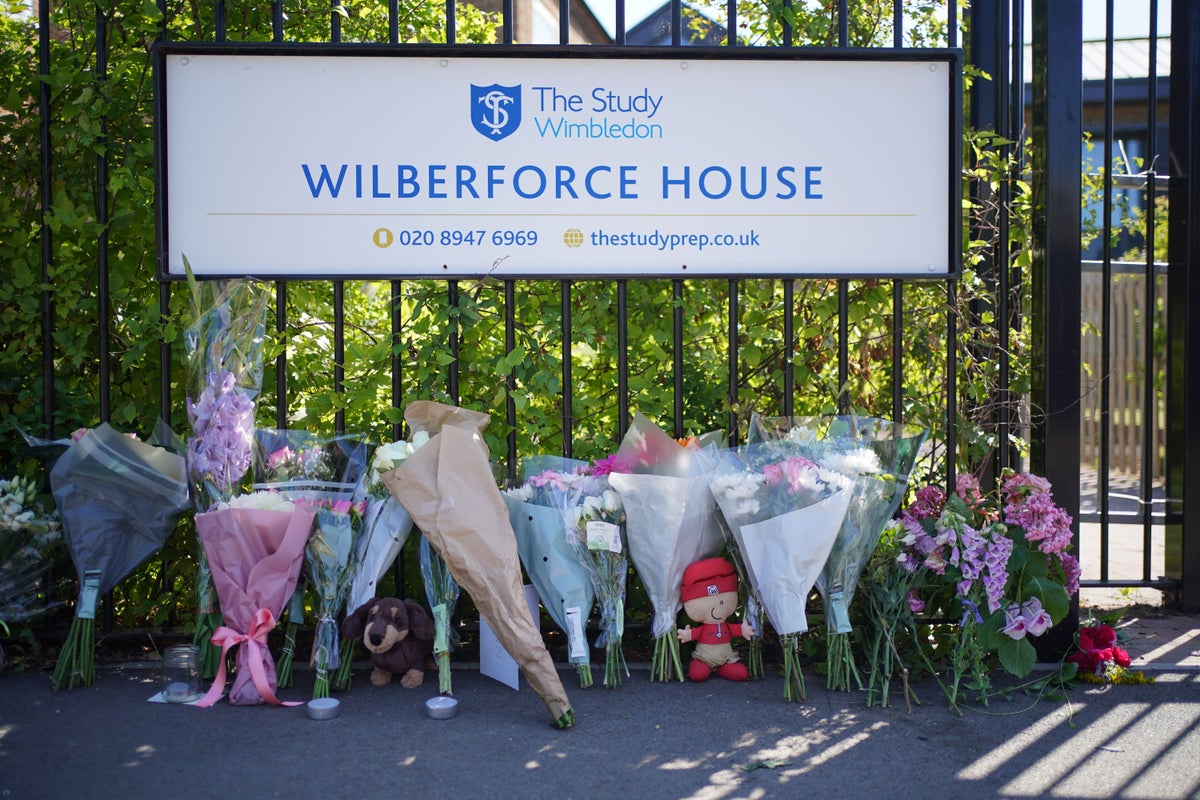 A second eight-year-old girl has died just days after a Land Rover crashed through a primary school fence in Wimbledon and into a tea party.
Nuria Sajjad was fighting for her life in hospital after the accident at The Study preparatory school on Thursday, which happened just before 10am as the students were celebrating the last day of school.
The Metropolitan Police have now confirmed that eight-year-old Nuria died of her injuries at St George's Hospital on Sunday.
The student was killed along with eight-year-old classmate Selena Lau, who succumbed to her injuries on Thursday. A woman in her 40s remains in hospital in serious condition.
Nuria's family paid tribute to the "beloved" eight-year-old, saying she is the "light of our lives".
They said: "It is with deep sadness that we announce the passing of our beloved Nuria on Sunday.
"Nuria was the light of our life. She embodied joy, kindness and generosity and was loved by everyone around her.
"We would like to thank the efforts of the emergency services, all the extraordinary staff at St George's Hospital, the parents of Nuria's classmates and the prep staff for all they did to facilitate Nuria's journey.
"We demand that our privacy be respected at this difficult time."
On Friday, Selena's family said she is "adored and loved by everyone," while parishioners dubbed her their "shining star."
The family posted a picture of her beaming in her school uniform and said, "Selena was an intelligent and cheeky girl who was adored and loved by everyone." The family wants her privacy to be respected at this sad time."
Several other people, including a seven-month-old girl, were injured and taken to hospital after the Camp Road crash. Her injuries were later ruled non-life-threatening.
The driver of the car, a Wimbledon woman, was arrested at the scene on suspicion of causing her death by dangerous driving.
Pending further investigation, she was released on bail at the end of July.
The school – for girls aged four to 11 – said in a statement it was "deeply shocked" by what had happened.
Wimbledon Village Councilor Thomas Barlow said at the scene of the accident on Saturday: "Everyone is absolutely shocked that something like this could happen… and the fact that this happened on the last day of school, which was clearly a happy day at school." terrible.
"The whole village is in shock, many people had connections to this school."
Locals at the scene of the accident continued to pay their respects this weekend. One parent with a young child said: "Everyone is affected, everyone is wondering how it happened, I just feel really sorry for the families of those affected and the children who survived."
"It's a quiet street, I wonder how a car can reach such speed in such a short time, it's crazy."
Dozens of flowers and tributes were left at the school, and a note read, "Dear Selena, you will always be our shining star. We will miss you dearly."
Clair Kelland, DCS Local Police Commander in South West London, said: "It's hard to imagine the pain and upset the families of those involved are going through and we will do whatever we can to support them while ours is going on Investigations ongoing."
"I know the impact of this tragic incident is also being felt in the wider community and we are working with our partners to ensure the appropriate support is in place.
"I understand a lot of people want answers as to how this happened and there is a team of investigators working to find out the circumstances."