Senate bill aims to improve access to breast cancer treatment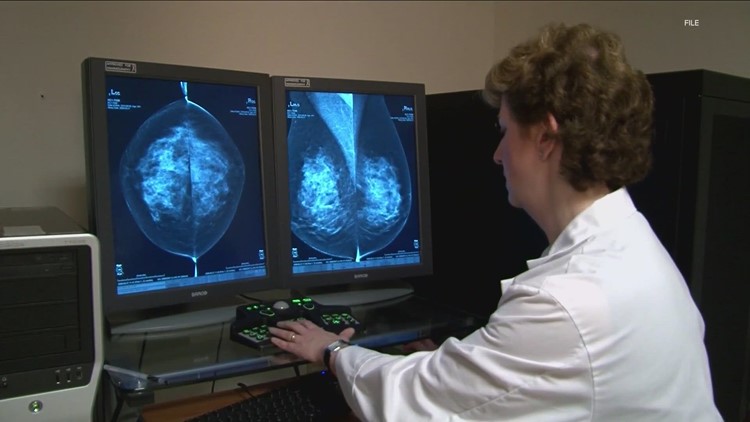 Senate Bill 5396 aims to prohibit cost-sharing for patients who need additional diagnostic screening after a mammogram.
OLYMPIA, Wash. — According to the Centers for Disease Control and Prevention (CDC), the average chance of a woman in the United States developing breast cancer at some point in her life is about 13 percent.
This means there is a 1 in 8 chance that you or someone you know will get breast cancer.
There is a new bill, Senate Bill 5396, that is being passed through the Washington State legislature that aims to save more lives through early detection.
"It will take a step forward after mammograms, which we call diagnostic imaging, are free to patients. So mammograms are free to patients under the Affordable Care Act, because they're considered preventive. It's a great service. So every time we have a mammogram, we don't have to pay any out of pocket for it. But the next step. is diagnostic imaging, and that's when an abnormality is detected in a mammogram," said Kirsten Smith with Susan G. Komen.
Additional, necessary diagnostic imaging can be costly for the patient.
"For some patients, they don't know if they have cancer and they may not have cancer and they don't get the test because of the high cost," Smith said.
Smith said this type of legislation has been successful in other states.
"So far, it's been passed in nine states. And this year, 2023, we'll be running it in 23 states, including Washington," Smith said.
Dr. Ulissey with Rayus Radiology in Auburn supported the bill.
"If that woman doesn't come in and get her additional review, then the cooking will continue, it will be there. And that's not going to be something that we can address and make it back to. It could potentially turn into a major disaster," said Dr Ulissey.
Dr. Ulissey believes this bill could save patients' lives by helping patients pay for the cost of additional screenings after a mammogram.
"They'll make it right for the patient, so make it easier for the patient to get care. And in the end, it's going to save lives."
The bill's next hearing will take place on March 22 at the House Appropriations Committee.
https://www.king5.com/article/news/health/mammograms-diagnostic-screenings-senate-bill/281-0c388c7c-c246-4cf6-80ff-becdb071d7d5 Senate bill aims to improve access to breast cancer treatment