Senate passes defense bill with bipartisan support, but clash looms with House over social issues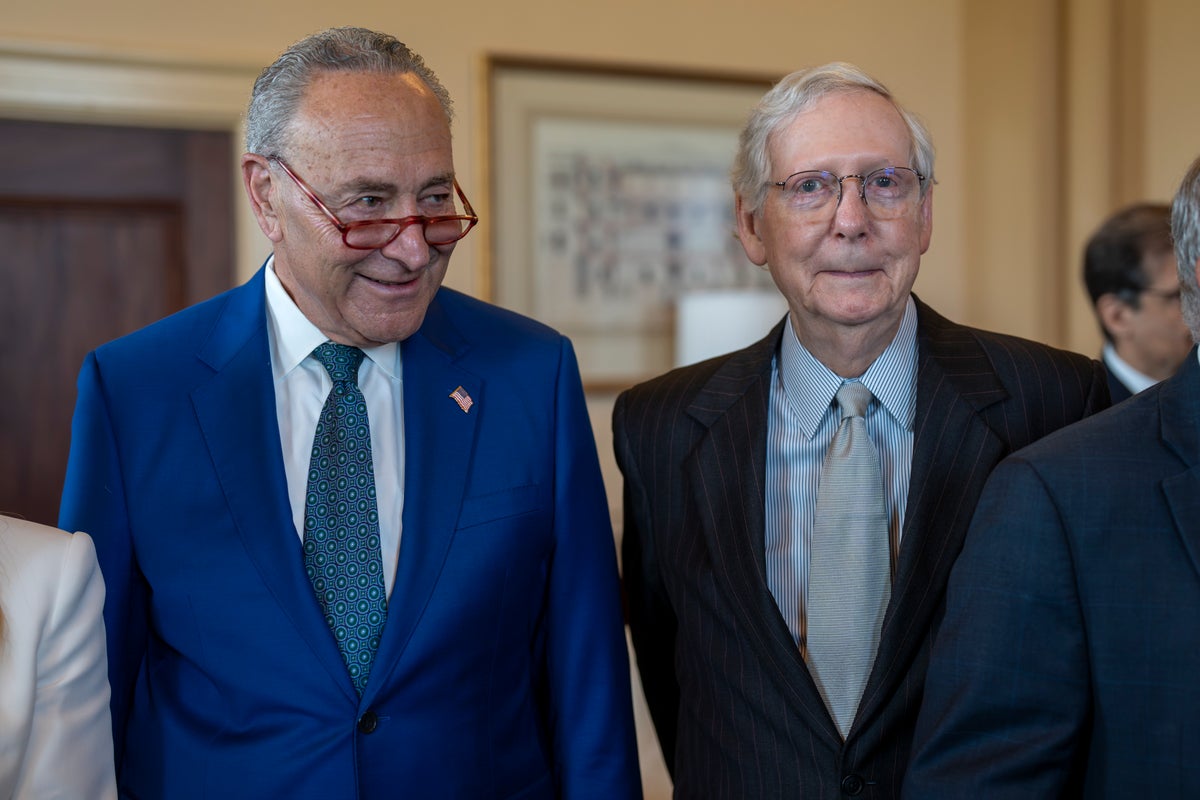 The Senate has passed a massive annual defense bill that would deliver a 5.2% pay raise for service members and keep the nation's military operating, avoiding partisan policy battles to move the bill forward with an overwhelmingly bipartisan vote.
Senate passage, 86-11, sets up a clash with the House, which passed its own version of the annual defense bill along party lines after repeated clashes over social issues like abortion access and diversity initiatives. The partisan debate over the House legislation veered from a bipartisan tradition of finding consensus on national defense policy.
The strong bipartisan vote for the legislation in the Senate could give it momentum as the two chambers next look to settle their differences.
"I don't think either party got exactly what they wanted," said Mississippi Sen. Roger Wicker, the top Republican on the Senate Armed Services Committee, but he said the bipartisan bill would help the military improve recruitment and prevent conflict.
The two chambers will now have to write a final bill, a test of the deeply divided House, in particular, as the traditionally bipartisan legislation was swept up in the disputes over race, equity and women's health care that have been political priorities for the Republican party.
Wicker said talks with the House would start "very soon" and he feels confident they will be able to pass legislation, as Congress has annually since 1961.
"We always have," Wicker said.
Sen. Mike Rounds, R-S.D., predicted the bipartisan Senate approach would prevail.
"The fact that we're going to have a strong bipartisan approach on it says that we're probably closer to where we're going to end up than what the House has done on a partisan basis," said Rounds.
The massive Senate defense bill would set defense spending levels at $886 billion for the coming year, in line with President Joe Biden's budget request. Congress has to pass separate spending legislation to allocate the money, but the defense legislation lays out budget and policy for the Pentagon.
The House debate earlier this month was marked by amendments from hardline conservatives that pushed the bill to the right. In the Senate, where most amendments need 60 votes to pass, additions to the bill were bipartisan and more focused on military policy, with many focused on countering potential American adversaries like Russia and China.
A bipartisan group of senators, with an eye toward the potential for Donald Trump to return to the White House, included a provision to require two-thirds of the Senate to approve if a U.S. president tries to withdraw from NATO. Trump has been deeply critical of the military alliance and repeatedly questioned its value to the U.S.
Rounds also joined with Democratic Sen. Jon Tester of Montana to successfully push an amendment to the bill that would prevent agents of China, Russia, Iran and North Korea from purchasing agricultural land in the U.S. Another bipartisan duo, Sens. John Cornyn, R-Texas and Bob Casey, D-Pa., pushed an amendment to increase Treasury Department oversight of U.S. investment into Russian and Chinese technology firms that work with "sensitive technology," such as semiconductors and artificial intelligence.
Both Republicans and Democrats also supported the inclusion of a provision that would allow the Treasury Department to use sanctions against people and organizations involved in the international fentanyl trade.
Still unresolved is Alabama Sen. Tommy Tuberville's refusal to allow hundreds of military nominations and promotions to speed through the Senate in protest of the Defense Department's abortion policy, which covers the cost of travel for service members seeking abortion and reproductive care.
Tuberville has shown little interest in backing down even as some members of his own party have encouraged him to drop it. He is preventing quick action on over 260 nominations of senior military officers, including a commandant for the U.S. Marine Corps, frustrating leaders at the Pentagon and his own colleagues.
The House bill contains a provision that would end the Defense Department's abortion policy. But that would not pass the Democratic-led Senate.