Shahzada Dawood: Businessman and teenage son among five lost at sea in Titanic submarine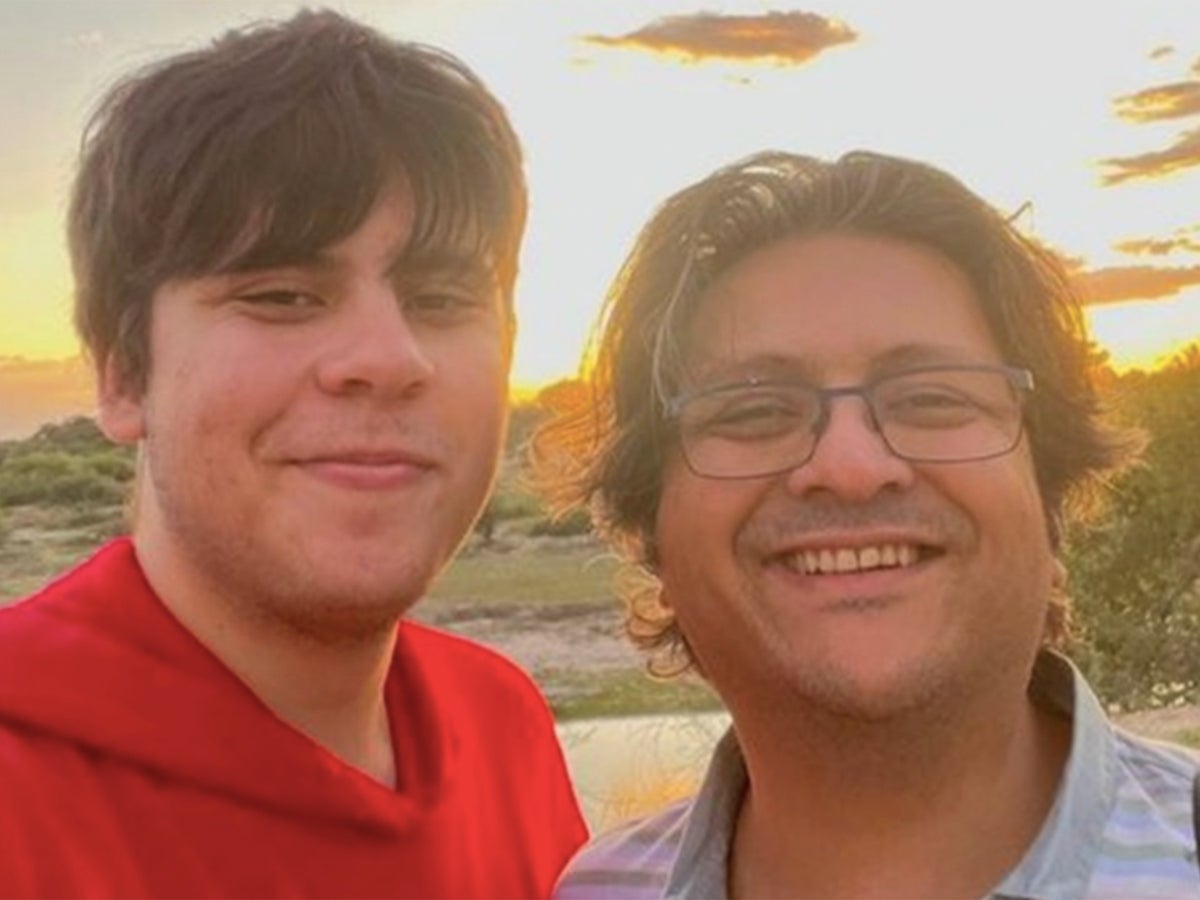 The UK-based Pakistani tycoon and his teenage son are among five people aboard the missing tourist submarine Titanic.
A frantic search for the submersible lost in the Atlantic was expanded today. His support ship, the Canadian research icebreaker Polar Prince, lost contact with him about an hour and 45 minutes after going underground on Sunday morning.
On Tuesday, a close friend of Hamish Harding – a British billionaire explorer aboard the ship – warned that the group will already have used up more than half their air supply and they will have around 50 hours of oxygen remaining by Tuesday afternoon.
The wreck of the Titanic, which sank in the North Atlantic on April 15, 1912 after hitting an iceberg, lies at a depth of 12,500 feet. First discovered in 1985, the ship remains are in two separate parts southeast of Newfoundland, Canada's easternmost province.
Business consultant Shahzada Dawood, 48, and his 19-year-old son Suleman were named as two of the people on board the submersible.
The father and son are reportedly dating French dive pilot Paul-Henry Nargeolet and CEO and founder of OceanGate Expeditions Stockton Rushton, as well as British billionaire Mr Harding.
A statement from the Dawood family said: "To date, contact with their dive boat has been lost and limited information is available.
"We are very grateful for the concern of our colleagues and friends and would like to ask everyone to pray for their safety while allowing the family privacy at this time." The family are being well taken care of and are praying to Allah for the safe return of their family members. "
In a new statement obtained by the BBC, the family described Mr Dawood as "a loving father" and said Suleman is currently a student.
"Shahzada is a loving father to Suleman and Alina, husband to Christine, brother to three siblings and son to Hussain and Kulsum Dawood. His 19-year-old son, Suleman Dawood, is currently studying at the university," the statement said.
"Shahzada has actively promoted a culture of learning, sustainability and diversity in his capacity as Vice Chairman of Pakistan's Engro Corporation. Passionate about social impact, he works extensively with the Engro Foundation, the Dawood Foundation, the SETI Institute and Prince's Trust International.
"Away from the office he has spoken passionately before the United Nations in 2020 on the International Day of Women and Girls in Science and at the Oxford Union in 2022. His interests include photography, especially wildlife photography, and exploring different natural habitats, while Suleman is a big fan of science fiction literature and learning new things.
"Suleman is also very interested in solving Rubik's Cubes and enjoys playing volleyball."
A statement from the Dawood Foundation – of which Mr Dawood is a trustee – urged the public to avoid "speculation and theory".
"All we know so far is that contact with her dive boat has been lost," the statement said. "Beyond that, limited information is available to us and we humbly ask that speculation and theory be avoided."
"We at the Dawood Foundation continue to pray for her speedy and safe return and will share any news as it arrives."
The couple are believed to live in the UK. Mr Dawood, who serves as a management consultant on the board of Prince's Trust International, is said to live in a manor house in Surrey with his wife Christine, son Suleman and daughter Alina MailOnline.
The Dawood family is among the wealthiest in Pakistan but has strong ties to the UK.
Mr. Dawood received his law degree from the University of Buckingham in 1998 and a Masters in Textile Marketing from the University of Philadelphia in 2000.
Mr. Dawood's father, 79-year-old Hussain Dawood, is chairman of Pakistan-based Dawood Hercules Corporation and Engro Corporation, which are responsible for manufacturing chemicals and fertilizers, food and energy.
The missing Mr. Dawood is currently Executive Vice President of both his father's companies and a founding member of the British Asian Trust, an international development organization working across South Asia.