Silicon Valley Bank bought after collapse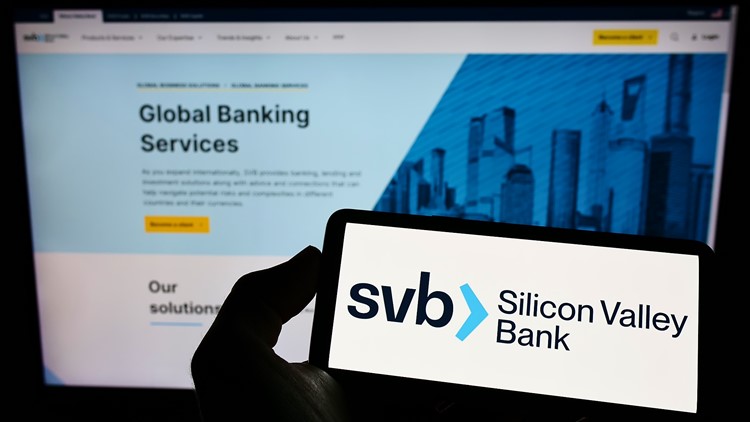 SVB customers will automatically become First Citizens customers and 17 former SVB branches will open as First Citizens branches on Monday.
NEW YORK – North Carolina-based First Citizens will buy Silicon Valley Bank, the tech industry-focused financial institution that collapsed earlier this month, rocking the banking industry and sending shock waves around the world. .
The deal could reassure investors at a time when confidence in banks is shaken, even though the Federal Deposit Insurance Corporation and other regulators have taken extraordinary steps to prevent it. avert a broader banking crisis by ensuring that depositors to SVB and another failed US bank will be able to access all of their money.
SVB customers automatically become First Citizens customers, which are headquartered in Raleigh. The FDIC said SVB's 17 former branches will open as First Citizens branches on Monday.
European shares opened higher on Monday, with German lender Commerzbank AG up 2.4% and BNP Paribas up 1.2%.
Investors worry that other banks could also collapse under pressure from higher interest rates. On Friday, most of the attention was on Deutsche Bank, whose shares fell 8.5% in Germany, although it had rebounded about 3.6% in early Monday trading. . Earlier this month, shares and confidence in Swiss bank Credit Suisse fell so sharply that regulators brokered a takeover by rival UBS.
In the US, Santa Clara, California-based SVB collapsed on March 10 after depositors rushed to withdraw money amid concerns about the bank's health. It was the second-largest bank crash in US history after the 2008 failure of Washington Mutual. Two days later, New York-based Signature Bank was seized by regulators in the third major bank failure in the US.
In both cases, the government agreed to cover deposits, even those exceeding the federal insured limit of $250,000, so depositors could access their money. .
Community Bank of New York agreed to buy a significant portion of Signature Bank in a $2.7 billion deal a week ago, but finding an SVB buyer took longer.
The FDIC said the sale announced late Sunday involved the sale of all SVB deposits and loans to First-Citizens Bank and Trust Co.
The acquisition gives the FDIC a stake in First Citizens worth $500 million. The FDIC and First Citizens will share the loss and recoverability of the loans included in the loss-sharing agreement, the FDIC said.
First Citizens Bank was founded in 1898 and says it has total assets of more than $100 billion, with more than 500 branches in 21 states as well as a nationwide bank. It reported a net profit of $243 million for the past quarter. It is one of the top 20 US banks and says it is the largest family-controlled bank in the country.
https://www.king5.com/article/news/nation-world/first-citizens-acquires-svb/507-019088e8-9481-42d2-a295-5ce77d206373 Silicon Valley Bank bought after collapse