Six-year-old caught in centre of parents' England and Spain World Cup 'rivalry'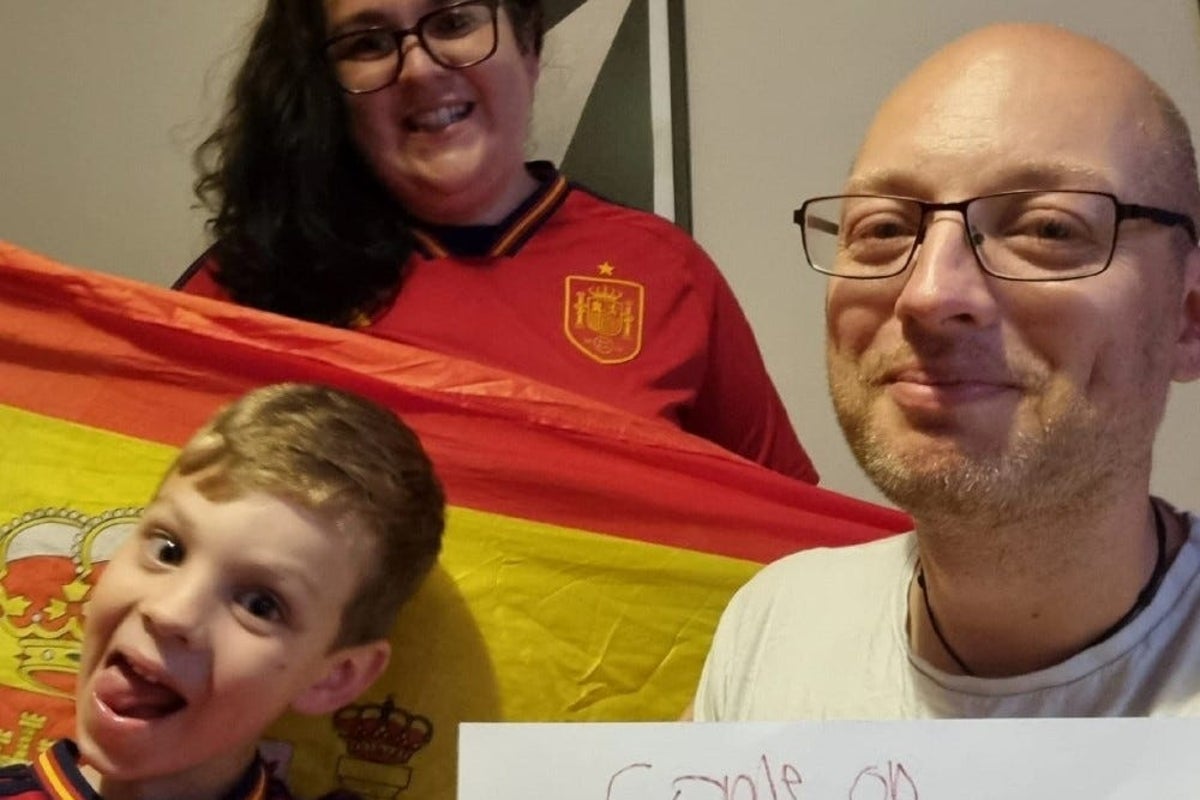 A six-year-old boy from York finds himself in the middle of his English and Spanish parents' World Cup "rivalry", which will intensify in Sunday's final when the Lionesses take on Spain.
Adrian Solomon, a 42-year-old magician from York, will support England, while his wife Azahara Berlango, 41, of Spain, will support La Roja (the Red).
Tristan, Mr Solomon's son, will support the Lionesses despite only wearing a Spanish football shirt, his father said.
He told the PA news agency: "My son says he supports England even though he only has a Spanish shirt but not an English one.
"I think because he was born in England he wants to support them.
"But my wife told him it doesn't matter because either way you're a winner."
Mr Solomon said Ms Berlango was "upset at times" when he supports Spain's opponents.
"When Spain played at the EURO, they waved their flag.
"We have a little rivalry but she gets upset sometimes when Spain plays someone else and I want them to lose."
"She says I should support her."
He and his wife would "taunt" each other during the finale, the wizard said.
He said: "I think we're going to be nervous as we mock each other.
"If they (Spain) score, which I will fear, she will mock me.
"It's fun, gentle mockery."
The magician added that he will be visiting Ms Berlango's family in Spain a few days after the final.
He said: "I think the first thing her mum will say is congratulations, but I'm not going to underline it too much — maybe."
Mr. Solomon is already "scared" about the final.
He said: "I'm already worried about the final.
"It's very close, I couldn't decide it or give a score, it will probably go to penalties."
The family will watch the game together at home.