Skiing Santas raise money for charity at Sunday River Resort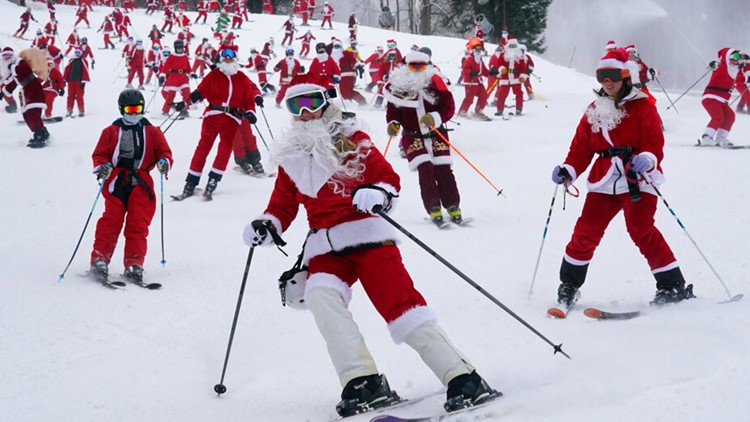 Hundreds of Santa Claus-like people — along with a Grinch and a snowmobile Christmas tree — dash through the snow to spread seasonal joy.
NEWRY, Maine – A group of Santa-looking people hit the ski slopes for seasonal cheer on Sunday.
More than 300 hilarious elves – all dressed in red – tumble down a mountain together with white beards and Santa hats blowing in the wind at Sunday River ski resort in Maine. Grinch skiing and Christmas tree skiing join the party.
It's not exactly a winter wonderland – there's very little natural snow. Snow machines at the Sunday River have produced enough snow for the annual tradition.
Santa's Sunday has been popular for more than two decades, raising $7,500 this year for a local charity.
Santa Claus skiing uphill for charity
RELATED STORY: No, adding sugar to the Christmas tree juice won't keep the tree fresh
https://www.king5.com/article/news/nation-world/maine-skiing-santas/507-79a9c56b-3a28-4c86-9e49-60c4812fedc8 Skiing Santas raise money for charity at Sunday River Resort