Snohomish County Volunteer Search and Rescue seeks funding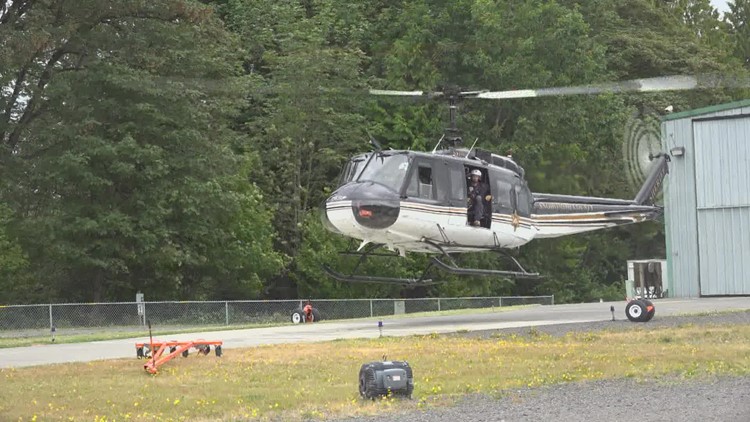 The nonprofit is seeking funding to help with equipment upgrades, a leaking roof and other needs to continue their mission.
SNOHOMISH COUNTY, Wash. – Each year, Snohomish County Volunteer Search and Rescue dedicates more than 9,000 hours to more than 120 lifesaving missions. The nonprofit, funded primarily by donations and made up of unpaid volunteers, works with the community to stay afloat and is now hoping for sources of funding to ensure their equipment remains useful and safe.
Some volunteers with SCVSAR have put their time into it for decades, and they've seen the equipment deteriorate over time.
"A lot of people rightly assume that we're here to help people — we all help people directly, but we get something out of it," said Mike Loney. "For me and a lot of us, it's camaraderie as a team, being on missions and being on teams, people you really bond with."
Despite being unpaid volunteers, rescue operations are expensive. For example, overhauling the hoists used to lift someone during a rescue operation cost around $70,000 during maintenance time.
In addition to helicopter rescues, the group has seven other teams, including a horseback unit and riverine rescuers. Your job requires a lot of equipment, including aging hovercraft and vehicles, most of which date back to the 1990s. They will also need a new roof as the current one is leaking, as well as another building to house the rest of their equipment as durability can be reduced if it gets wet.
Recently, SCVSAR has been working to apply for grants, but to date has not received the funding needed for these types of repairs and replacements. It is looking for community members, many of whom would like to donate or have ideas for funding sources that could help them continue their work. To learn more or to donate, click here.
https://www.king5.com/article/tech/science/environment/snohomish-county-volunteer-search-rescue-team-seeking-funding/281-45e3d7ec-c40f-4306-9835-663ec1f7dace Snohomish County Volunteer Search and Rescue seeks funding