SNP investigation police 'hunting for burner phone sim cards'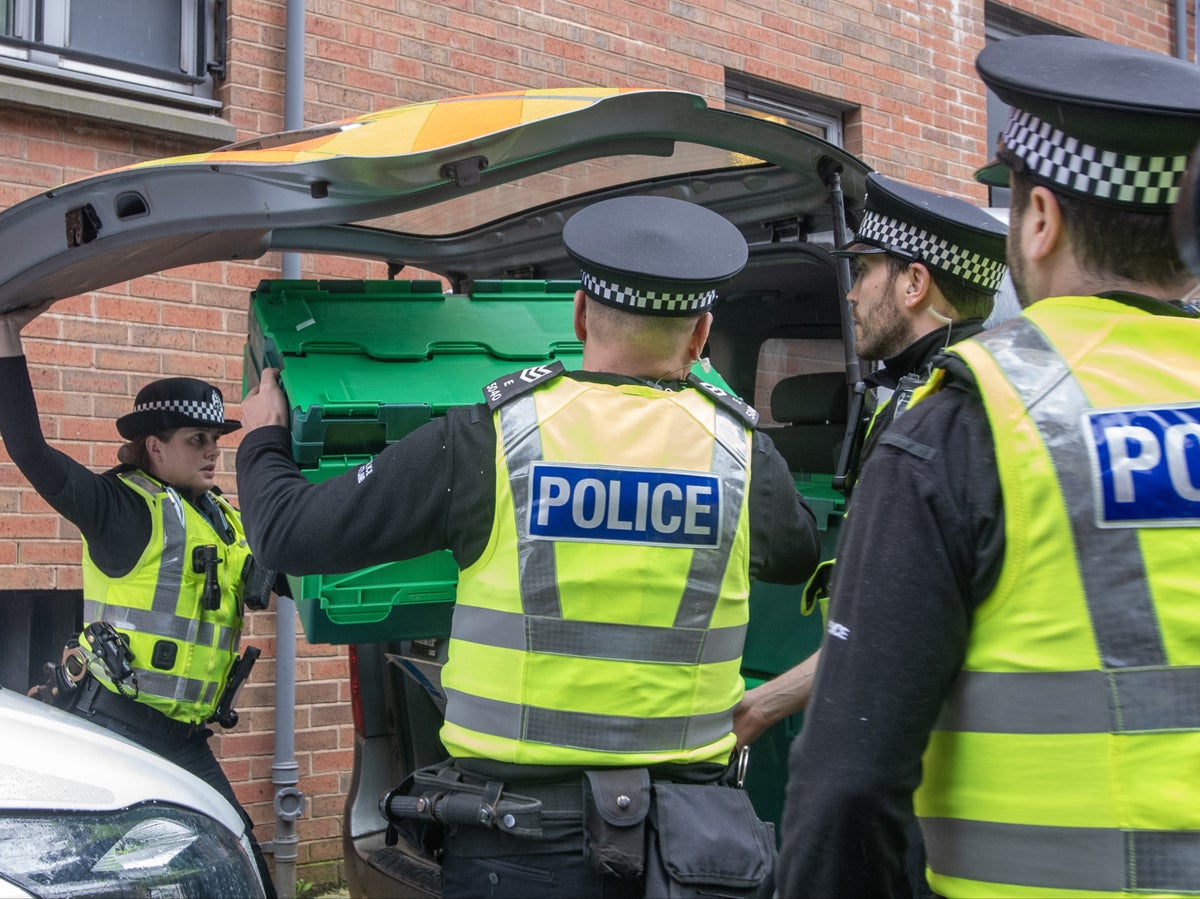 Investigators examining SNP's finances are said to be looking for SIM cards from "Brenner" phones, which are often used to remain anonymous.
Scotland police officers want to examine information from SIM cards, which are commonly used in untraceable phones, the police said Sunday post.
The newspaper said purchases of luxury pens, designer kitchen utensils and even a fridge-freezer by SNP officials are also under scrutiny as part of the ongoing investigation.
Nicola Sturgeon's husband Peter Murrell and ex-treasurer Colin Beattie were arrested and questioned under caution by police before being released without charge.
Operation Branchform was launched when police were investigating how more than £660,000 in donations earmarked for an independence referendum had been used.
On the SIM cards shared a source with knowledge of the probe Sunday post: "They want to know what numbers are associated with these cards, which could also include called numbers and text messages."
"It's not uncommon for people to have unregistered mobile SIM cards that can be bought at any store. There's nothing wrong with having a so-called burner phone, but police want a record of those phones on the SNP."
Another source said there is an "extensive list" of items cops are interested in procuring – including pens, pots and pans, jewelry and a fridge-freezer.
Despite unanswered questions about the party's finances, Deputy Leader Keir Brown on Sunday called the SNP the "most transparent party". "We are the most transparent, most successful party… in Scotland," the senior SNP figure told BBC Scotland sunday show.
"We need to increase this transparency. It's my ambition – and I know it's Humza [Yousaf]'s – to ensure we are the most transparent party in Scotland and set the standard for transparency and shaming other parties."
Scottish Tory leader Craig Hoy appeared on the program after Mr Brown, when he called the comments "bizarre" and claimed the SNP was "addicted to secrecy".
In a previous interview with Sky News, Mr Brown admitted he had not been informed until recently that the party auditors had resigned.
SNP leader Humza Yousaf only learned of the revelation about the auditors after he replaced Ms Sturgeon in the top position – although the auditors resigned around October.
Earlier this week, a senior SNP figure said The Independent It was likely that Ms Sturgeon would also be questioned with caution as she is one of three names believed to be on party accounts.
Some of the party's MPs and MSPs have also said it was "inevitable" that Ms Sturgeon would be questioned by police under caution in the coming weeks.
An SNP spokesman said: "We have no comment on an ongoing police inquiry." A Police Scotland spokesman said: "As the investigation is ongoing we are unable to comment further."