Social worker reports on-the-job attack in Puyallup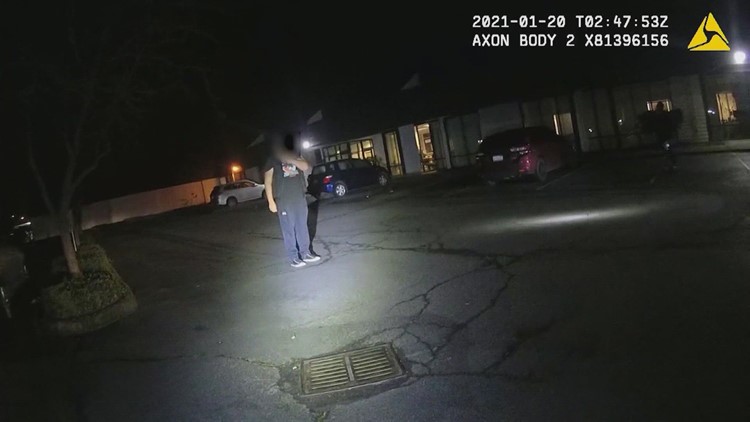 The social worker's family says what happened was not a fluke, but rather part of systemic failure. They want DCYF to create a safer environment for its workforce.
PUYALLUP, Wash. — A social worker with the Department of Children, Youth and Families or DCYF says she is recovering from an attack carried out by a foster youth in Puyallup last week.
Her family says what happened was not a fluke, but instead part of a systemic failure.
KING 5 investigators first revealed the matter last year. Adopted youth are hard to find overnight stays in offices and hotels, with social workers citing a lack of state support when it comes to after-hours foster care.
Last week, Deidra Van Every, the adoption unit's supervisor, presented a new request before the DCYF supervisory board.
"I wish you could see my face right now because my face epitomizes the retention issues that the DCYF foster case, social workers are facing every day," said Van. Every said.
Appearing virtual, Van Every told the supervisory board about what happened a week ago. She said a 16-year-old man who was staying at the Puyallup hotel took out his anger on her.
"He punched her, got on her knees, kicked her in the face, in the head, in the back, he grabbed her by the hair, banged her on the table, and then he dragged her up to the third floor window. while shouting I'm going to kill you," said Kjersta Smith, Van Every's sister.
Smith added that a security guard was there and tried to stop the attack.
Van Every said: "He, with all his efforts, could not pull this young man away from me. But he kept me alive until law enforcement showed up," Van Every said.
Law enforcement responding to requests for assistance from social workers has happened time and time again in recent years.
"This was a known issue and she was afraid that something worse was going to happen, and it happened to her," Smith said. "I hope that she finds a safe place to work. than. If it's with DCYF, even better."
KING 5 has reached out to the state agency for an interview, and a DCYF spokesperson released the following statement:
Child welfare workers are first responders, like many other roles in public service. DCYF staff are very dedicated and caring people, working to ensure the safety of children and the well-being of families. We work very hard not to expose them to unnecessary personal risk and are taking steps to address the situation that resulted in staff being placed in jeopardy to care for youth.
Clock: Settlement paves the way for new solutions
https://www.king5.com/article/news/crime/social-worker-reports-attack-puyallup/281-6e495825-227c-4f4d-8da2-e9d335f9d90e Social worker reports on-the-job attack in Puyallup