South Carolina state Sen. John Scott, longtime Democratic lawmaker, dies at 69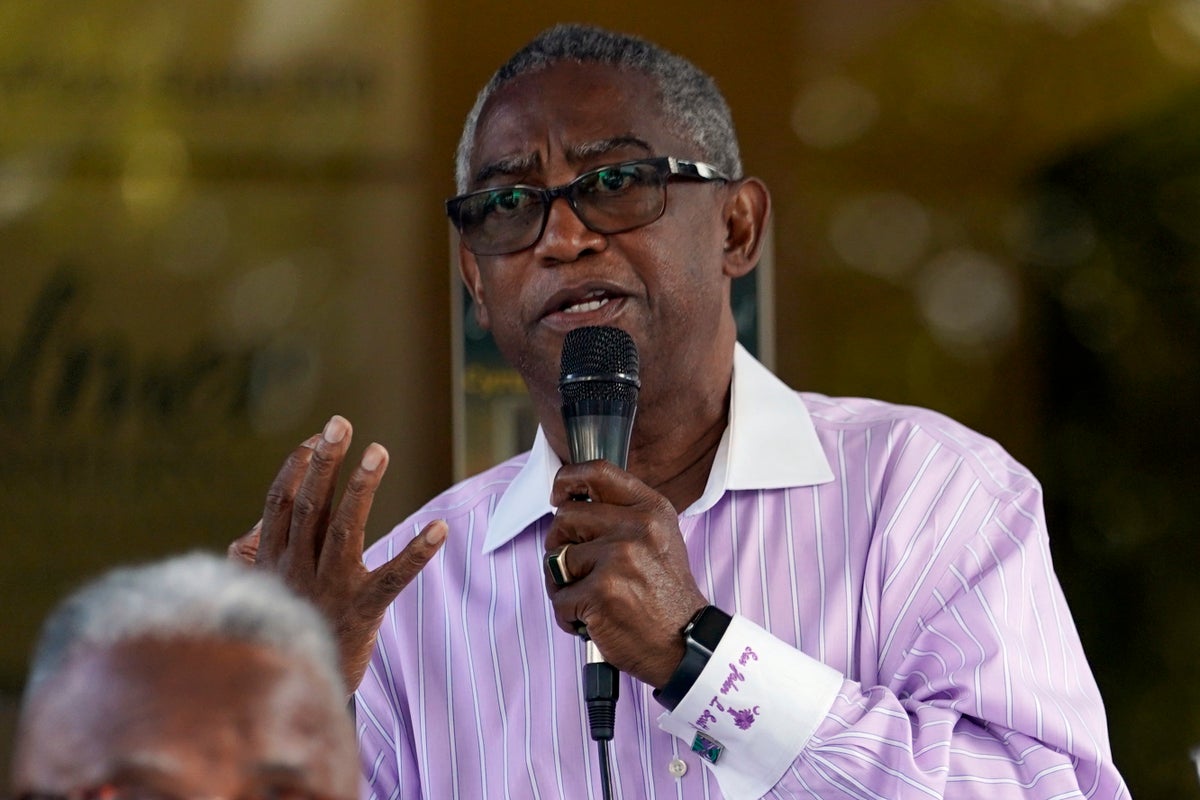 According to Democrats across the state, Senator John Scott, a longtime South Carolina congressman who served in state government for more than three decades, died Sunday after being hospitalized. He was 69.
According to Senate officials, Scott had been at the Medical University of South Carolina in Charleston since Friday when he was hospitalized with an undisclosed medical issue.
In a statement released by Senate President Thomas Alexander, Scott's family said he "passed away peacefully surrounded by family and close friends."
Scott, a Columbia Democrat, ran a real estate business and served in the Legislature for more than 30 years, most recently on the Senate Judiciary, Medical Affairs, and Criminal Justice Committees. He was first elected to the House of Representatives in 1990, won the Senate election in 2008 and would have stood for re-election next year. He ran unopposed in the 2020 general election.
Marguerite Willis, who selected Scott as her vice president when she ran unsuccessfully for the Democratic gubernatorial nomination in 2018, told the Associated Press Sunday that she was with Scott's family in Charleston when he died. Recalling her storied campaign — South Carolina's first ticket to feature a white woman and a black man — Willis said she and Scott had recently reconsidered their campaign.
"John and I only spoke about this a month ago," Willis said. "We were proud of it and what it said about harmony and diversity and the importance of having both sexes and two races together." It expanded our vision and our experience and, by extension, our impact."
Willis, who said she didn't know Scott until they became vice presidents, said their political affiliations quickly grew into a close friendship.
"He was an excellent advocate for women and women's issues," she said. "It was kind of an arranged marriage in a weird way: people brought us together, and in the last five years we've become brother and sister. He was my friend and family."
A special election will be held to fill Scott's seat. According to the statute, the submission of applications begins on the third Friday after the vacancy is filled, after the chairman of the Senate has called the election; the election is scheduled to take place about three months later. Gov. Henry McMaster said in a statement that Scott would be "deeply missed," and the governor's office said he would order flags across the state to be lowered once funeral arrangements were announced.
Scott's impact resonated throughout South Carolina's Democratic circles on Sunday. Christale Spain, elected leader of the South Carolina Democratic Party earlier this year and one of Scott's constituents, remembered him as someone who "used his vote in the General Assembly to speak out not just for his district but for all South Carolina residents and… to fight for his life's work." Questions of education, health care and economic development will have a lasting impact on our country."
Brad Hutto, leader of the Senate Democrats, recalled Scott's "unflagging work ethic, willingness to bridge divides and unyielding commitment to the principles of justice and equality."
"A huge tree fell," former Democratic Senator Marlon Kimpson, who served at Scott's side before leaving Parliament earlier this year, said Sunday. Kimpson called him the Senate's "financial pit bull" and said his former colleague "constantly reminded us of our financial responsibilities to South Carolina residents in need."
___
Meg Kinnard can be reached at