Spaniards vote in an election that could oust a leftist coalition and herald a return to the right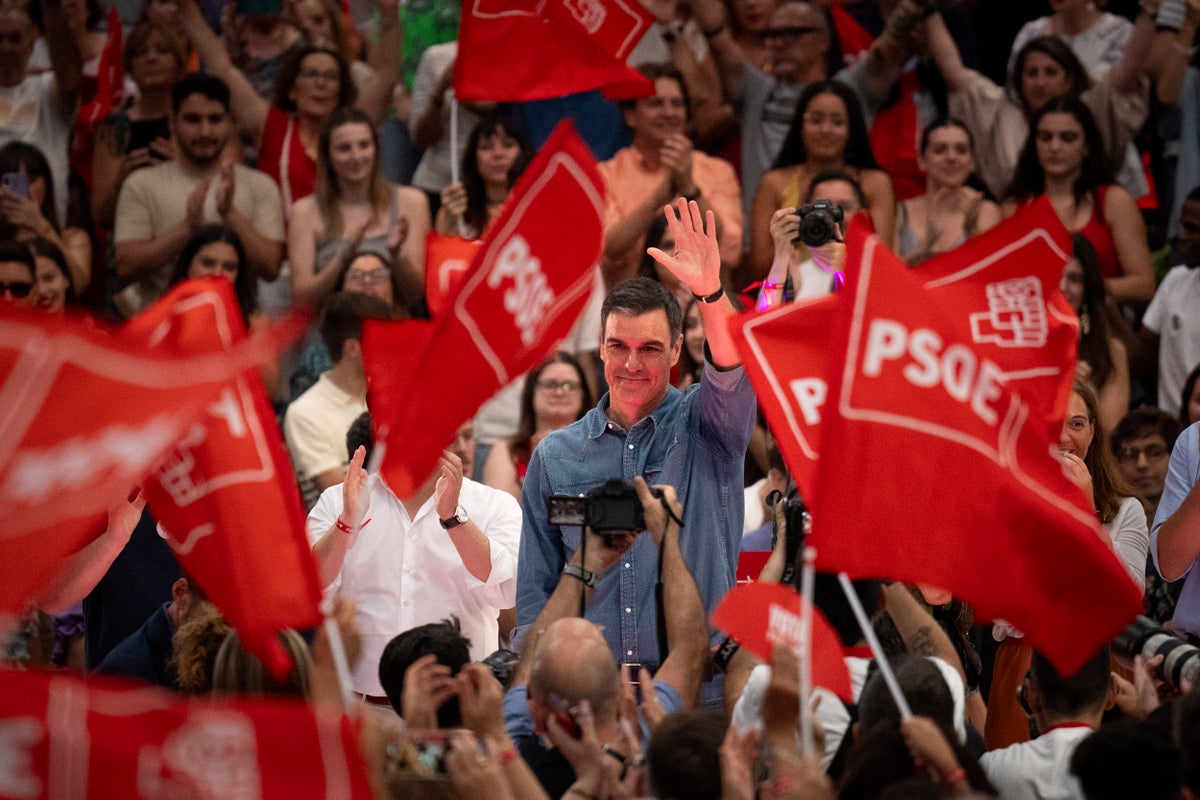 Spanish voters head to Sunday's general election that could make Spain the latest EU member to swing right.
Prime Minister Pedro Sánchez called snap elections after his Spanish Socialist Workers Party and its far-left partner Unidas Podemos lost in local and regional elections in May. Sanchez has been prime minister since 2018.
Most opinion polls for Sunday's vote put the ring-shaped People's Party, which won the vote in May, ahead of the Socialists but likely to need the support of the far-right Vox Party if they are to form a government.
Such a coalition would bring a far-right force back into the Spanish government for the first time since the country's transition to democracy in the late 1970s, following almost 40 years of dictator Francisco Franco's rule.
Opposing them are the Socialists and a new movement called Sumar, which brings together 15 small left-wing parties for the first time ever.
With neither party expected to achieve an outright majority, the choice is essentially between another left-wing coalition and a partnership between the right and the far-right.
Sánchez's government has guided Spain through the COVID-19 pandemic and navigated an inflationary economic downturn made worse by Russia's invasion of Ukraine.
But his reliance on fringe parties in his minority coalition, including separatist forces from Catalonia and the Basque Country, and passing a raft of liberal laws could cost him his job.
Right-wing parties dislike everything about Sánchez and claim he betrayed and ruined Spain. They vow to reverse dozens of his laws that have benefited tens of millions of citizens and thousands of businesses.
The elections are taking place in the middle of summer and millions of voters are likely to be spending their holidays away from their regular polling stations. But the number of absentee ballots has skyrocketed, and officials are estimating a turnout of 70%.
At the end of a month of heat waves, average temperatures are expected to top 35 degrees Celsius (95 degrees Fahrenheit) and rise between 5 and 10 degrees Celsius above normal in many parts of the country on Sunday.
Spain's 36 million voters can cast their vote between 9am and 8pm (7am and 6pm GMT). The near-final results are expected by midnight.