Stabbing in Tewkesbury today: Pupils hail 'hero' teacher who tried to stop fight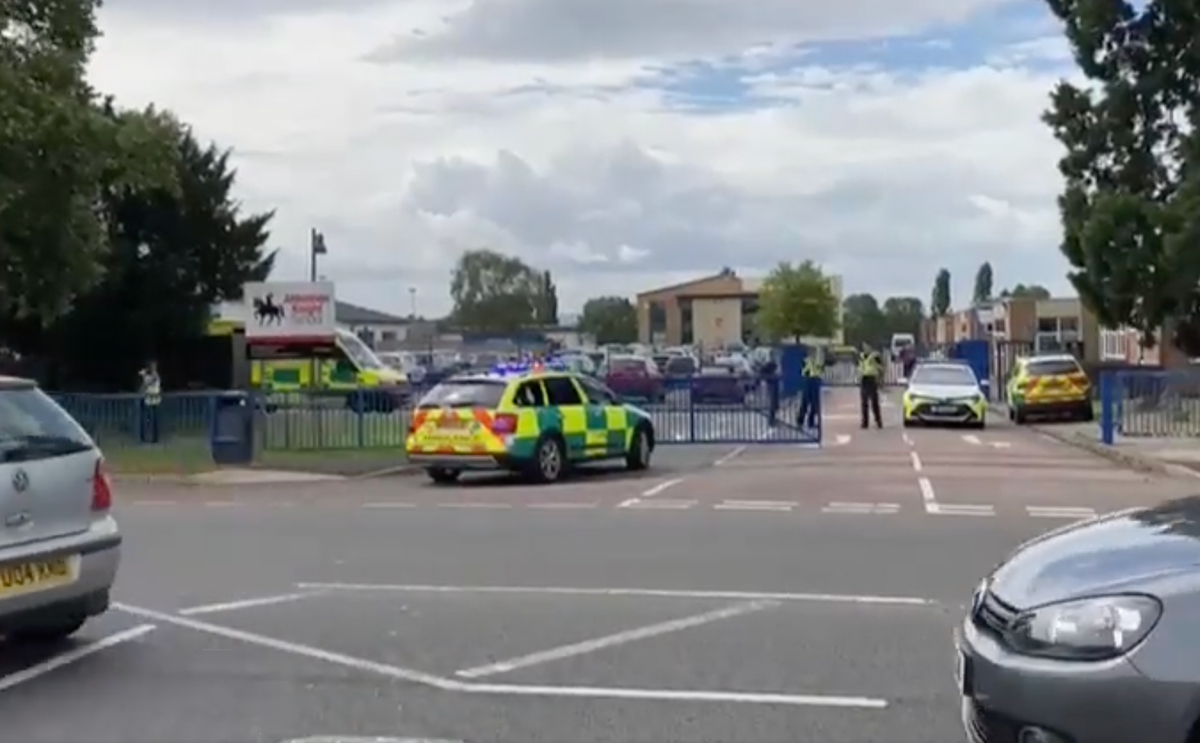 Rescue workers attend the scene of a stabbing at a school in Tewkesbury
A teacher has been dubbed a 'hero' by parents at Tewkesbury Academy who believe he was trying to prevent a fight to protect a student. The Telegraph reports.
A teenager has been arrested after a pupil reportedly stabbed a teacher at the Gloucestershire school. Pupils with parental consent to leave school earlier are now being expelled from the site after the curfew was lifted.
A statement posted on Twitter by Gloucestershire Police said: "Following an incident at Tewkesbury School, an adult has been taken to hospital with a suspected stab wound.
"We were called around 9.10am today (Monday) to report that a student had stabbed a teacher. A teenager was arrested in connection with the incident.
Someone from the area wrote on social media that he had "never seen so many cops at once before" and "hundreds of worried parents outside worried about their children".
A nearby elementary school, Tirlebrook Primary School, was also cordoned off on police advice and parents were asked not to attend the school.
Were you affected by this incident? If so, email tara.cobham@independent.co.uk