Starmer: Labour will assess 'fairness' of benefit cap and rape clause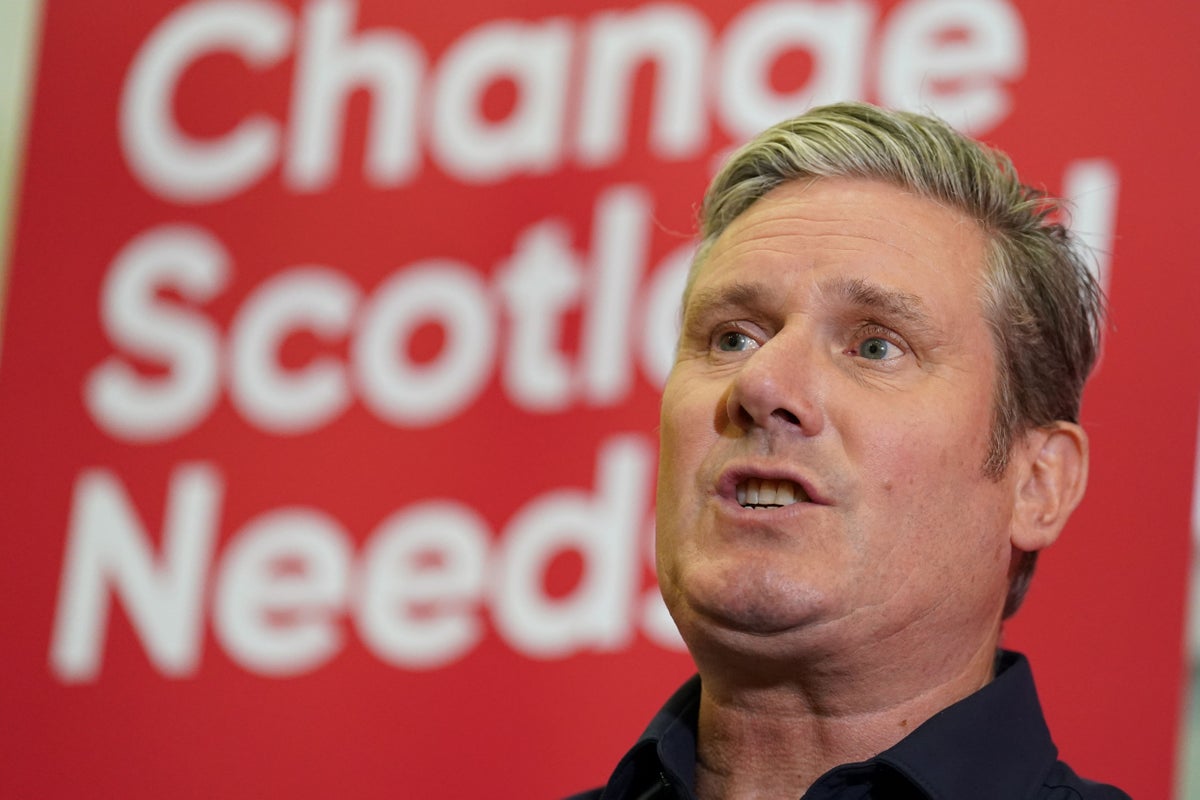 Labor will assess the fairness of measures such as the two-child benefit cap given the backlash over not removing the cap, Sir Keir Starmer said.
The Labor leader has dismissed indications of a conflict with Scottish party members opposed to the benefit cap preventing claimants from applying for Universal Credit or a child tax credit for a third child.
Sir Keir has repeatedly said he will not commit to "free" policy changes and that his party will instead make an "anti-poverty" commitment.
But after a "talks event" with Scottish Labor leader Anas Sarwar on Tuesday at Rutherglen Town Hall in South Lanarkshire, Sir Keir said that if his party is elected to government next year it will ensure that politics is "fairer functions".
He told journalists after the event: "There is nothing to say that a new Labor government cannot make the policies we have work more fairly."
"I think that is what you would expect from a Labor government and that is what you will get from a Labor government."
He commented on whether he would remove the related rape clause, which requires women to disclose that their child was conceived as a result of rape in order to circumvent the benefit cap.
Sir Keir added: "What we are making absolutely clear is that the poverty reduction strategy being pushed by the new Labor Government will focus on growing the economy and will ensure that we achieve that growth across the country. "
However, Labor MPs, including former front runner Monica Lennon, attacked the Labor leader last month, calling his stance "the wrong position".
This sparked questions about a possible split between the Scottish Labor Party and the British party, which were recently dismissed by both Sir Keir and Mr Sarwar.
Sir Keir added: "What you're not going to get is this false sense of division between Anas and I on this. You can see how united we are."
Mr Sarwar also said there was a "really intense ongoing dialogue" going on between both sides of the party.
During the debate with Labor Party members on Tuesday, Sir Keir outlined his party's aim of winning over working-class voters by "breaking the class ceiling".
Ahead of the forthcoming by-elections in Rutherglen and Hamilton West, Sir Keir said the constituency was "really important" to Labor's goals of winning the general election.
"It's obviously Labor's first chance to show the progress we've made over the last few years, and particularly under Anas' leadership," he said.
"Today, when I think about where we were when Anas took over, it's like day and night.
"This is our chance to show that progress and expose the fact that the SNP is effectively dead. So they get personal."