State, federal funds help homeless nonprofit rebuild in Aberdeen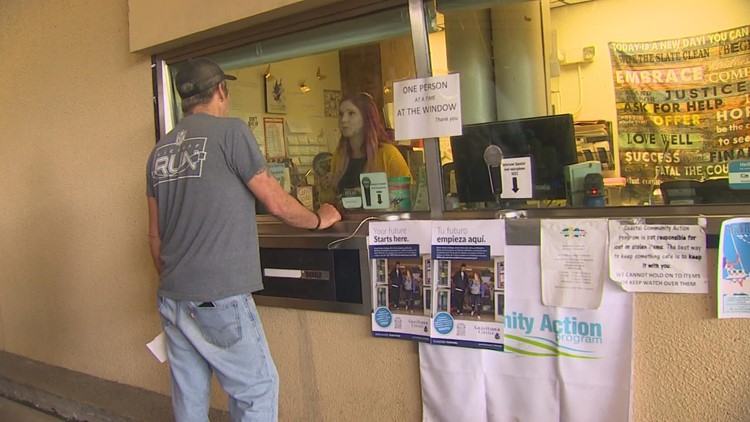 "It was maybe a blessing," said Craig Dublanko, CEO of the nonprofit that helps homeless people and was recently released from custody in Grays Harbor County.
CCAP is renovating the long-abandoned Bank of America building in downtown Aberdeen, mostly with state and federal funds.
Washington Governor Jay Inslee toured the site on Thursday.
"This is a place where I think the state can learn some lessons," said Inslee, D-Washington.
The organization uses existing office space and homeless people can get toiletries and housing vouchers at the drive-through window.
Eric Mix, who was recently released from prison, said the organization helped him find temporary housing and a job.
"If you don't have a foundation, you have no place to go, no options," Mix said.
https://www.king5.com/article/news/local/nonprofit-coastal-community-action-program-new-home-aberdeen/281-03c8e2af-e2a3-4e3f-b033-cffd83990cfd State, federal funds help homeless nonprofit rebuild in Aberdeen