Steve Cooper feels Nottingham Forest showed a new side to them with late winner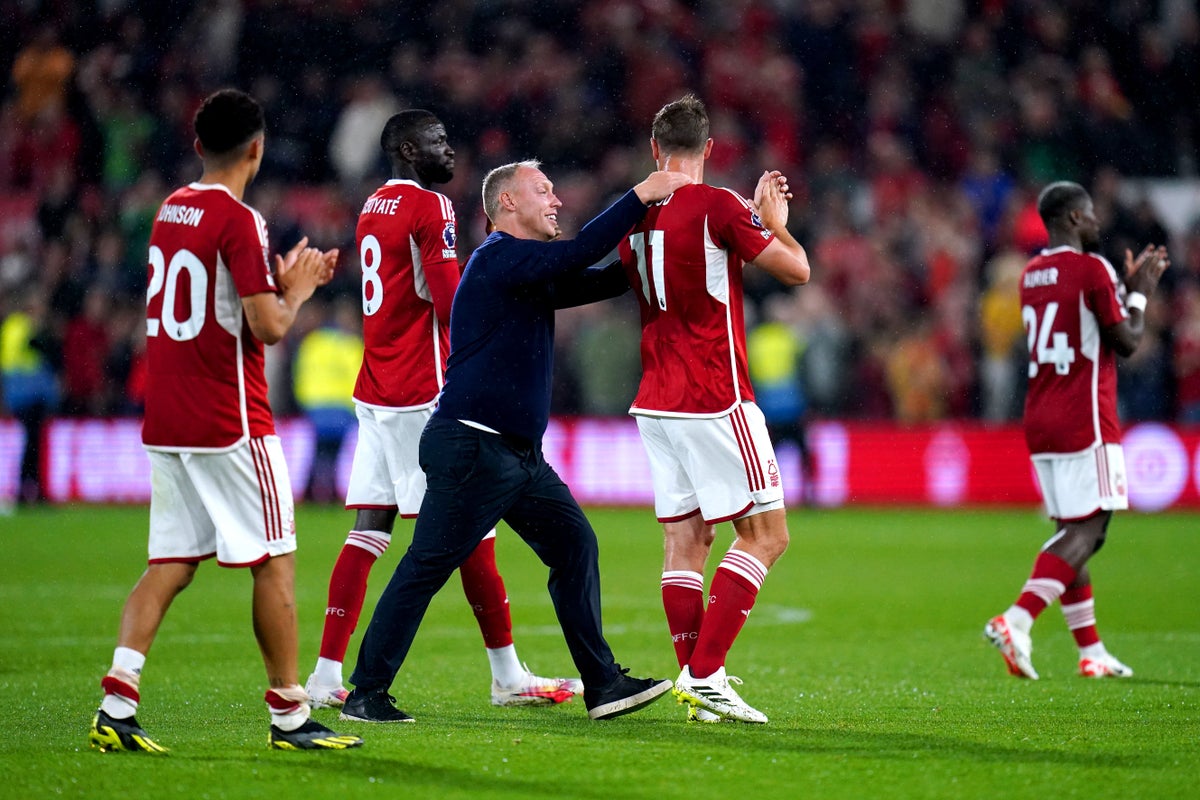 Nottingham Forest head coach Steve Cooper saw growth in his side as they beat Sheffield United.
Forest appeared to be held in check by the Blades after Taiwo Awoniyi's third-minute opener was canceled out by Gus Hamer's superb strike just after half-time.
But Chris Wood, whose loan spell was finalized by Newcastle in the summer, showed it all in the 89th minute when he headed in a 2-1 win and set his side's Premier League campaign in motion.
Cooper doesn't think his team would have won that game last season and praises his team's mentality.
"In the last 30 minutes of the game I thought we were the vastly superior team, playing high up, playing good football and creating really dangerous moments in the game," Cooper said.
"We used the game to try and win it. Of course we were by far the better team, of course we deserved the win, but I really liked the team's attitude of getting across the finish line and scoring late.
"I'm not sure if we win that game sometimes last year, especially at the beginning of the season. It reminded me a bit of (the 3-2 home defeats to) Fulham and Bournemouth, so hopefully that's a bit of a growth in the team's mentality.
"I really liked how we stuck to the task. There was only one team that deserved the win tonight.
"We took our foot off the pedal and gave Sheffield United a chance in the game. I'm really happy that we regrouped and did what we did in the last 30 minutes."
The Blades have now lost their first two games in their return to the top flight after two seasons away.
But they might feel hurt because after struggling through the first 30 minutes, they fought well and had chances to take the lead when the score was 1-1.
Paul Heckingbottom's side are still developing after their preparations for the season were marred by the sale of star players Sander Berge and Iliman Ndiaye, meaning recruitment is still ongoing.
The Blades boss is confident players will come but knows the current situation is hurting their chances.
"I just feel a little sorry for the players because they deserve it more," he said.
"If you sign players in June or July, you have two to three months with them until the end of August. If you sign them in August, wait for September, October and November before you are truly happy.
"I've prepared for that. I wish we didn't do it in the Premier League, but it can't scare us, it can't be an excuse.
"There is an obligation to bring the players, we will get them, but it's difficult.
"Recruitment is difficult. We could get one tomorrow, but it wouldn't be the one I want. I do my part. Part of my job is developing players and also making money for the club.
"I have to believe in a player and he has to be able to add something. We'll get them, I just wish we had them.
"But it's nobody's fault, we can't control when clubs come and take our players. Circumstances made us vulnerable."