Stop Leaving Paddingtons and Marmalade for Queen Elizabeth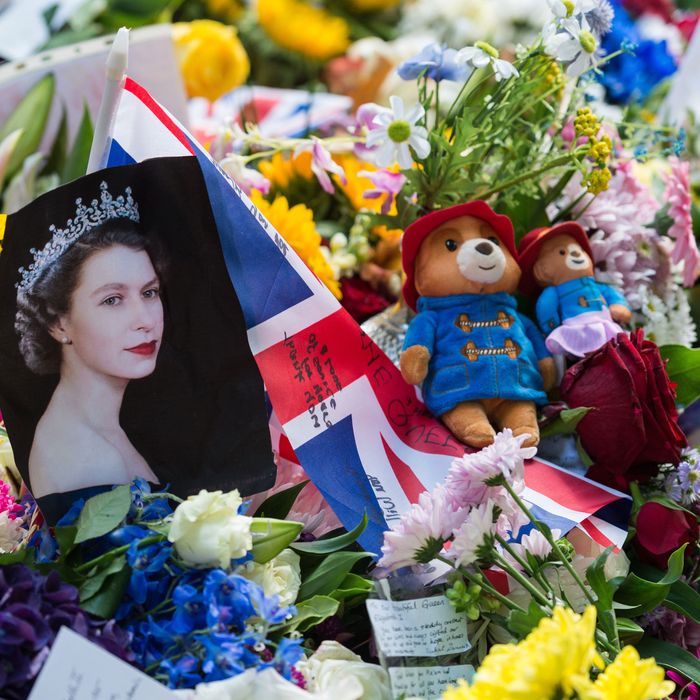 Photo: Wiktor Szymanowicz / Anadolu Agency via Getty Images
In the week following Queen Elizabeth II's death, Royal Parks had a small request regarding memorials to be displayed near Buckingham Palace: Stop leaving Paddington bears and marmalade sandwiches for women. King. As cute as the orphaned bear could be, and as delicious as its favorite snack, neither she nor the team in charge of cleaning up all the tributes wanted them.
At the time, Royal Parks issued clear guidance on the types of items people should bring to designated flower tribute sites. The statement asks guests to stop bringing "non-floral objects/artifacts such as teddy bears or balloons" and reminds them to leave the flowers without any plastic or non-biodegradable packages so they all have can be annealed efficiently. And while the official guidelines do not mention Paddington by name, he was called on the BBC, which gave "advice" from Royal Park, saying, "There's enough Paddington and marmalade in the park. at this moment." The presenter continued, "So please bring flowers but maybe no more Paddingtons or marmalade sandwiches – for now."
Luckily, it looks like Buckingham Palace has found use for all of the Paddington bears. A month after the queen's death, Buckingham Palace announced that more than 1,000 Paddington bears are being professionally cleaned and donated to Barnardo's children's charity, of which Queen Elizabeth has been the custodian. support for decades before transferring to Queen Consort Camilla in 2016 (then Duchess of Cornwall). Larry Perry, Barnardo's chief executive, said: "We are honored to be able to give homes to what people have left in her memory. Tonight's reception. "We promise to care for these bears that will be loved and brought joy to the children we support."
In an Instagram post announcing the donation, the Royals wrote, "The bears have been meticulously cared for to look their best, before they were moved to their new home." Based on the photo, which shows Queen Camilla surrounded by Paddington teddy bears, the Paddingtons are getting the pretty royal treatment before they go to charity.
The Queen and Paddington met several times during her reign. First, in the 1990 story book Paddington Meets the Queen and again in a sketch celebrating the queen's Platinum Jubilee earlier this year. The sketch was an instant hit and featured the queen and beloved bear sharing tea and marmalade bread. Paddington's official Twitter The account paid tribute to Elizabeth after her death, writing simply, "Thank you, ma'am, for everything," further cementing their bond. Her relationship with Paddington as well as her famous love of jam sandwiches (she reportedly eats a butter and jam sandwich for afternoon tea every day) make this tribute to a no-brainer. have wisdom. For the record, the marmalade sandwich is easy to compost, though can also be a delicious snack for mice.
This article has been updated.
https://www.thecut.com/2022/10/stop-leaving-paddingtons-and-marmalade-for-queen-elizabeth.html Stop Leaving Paddingtons and Marmalade for Queen Elizabeth