Stroum JCC brings 'Hands-on Hanukkah' to neighborhoods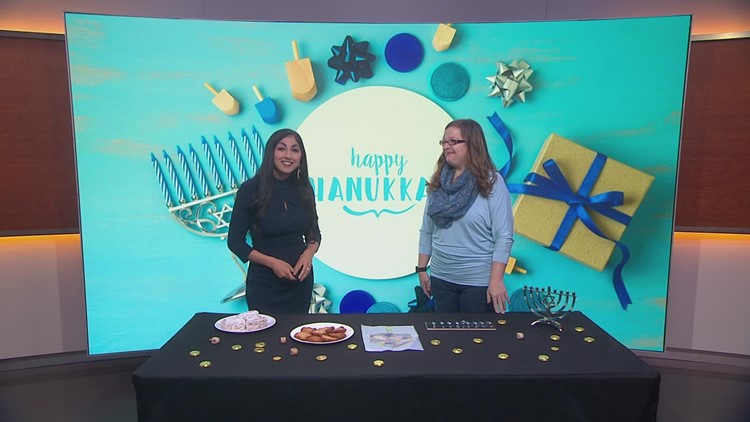 The Stroum Jewish Community Center says it is ready to bring crafts and conversations to several neighborhoods across Western Washington.
MERCER ISLAND, Wash. – This year, Hanukkah begins on Sunday, December 18, but the Stroum Jewish Community Center on Mercer Island has helped people of all backgrounds get ready for the celebration.
A series of throwback events called "Practice Hanukkah" was created to give families a chance to get together and do some crafts and chat with community members. To see some of the crafts on offer, click the video player above.
Jackie Kleinstein, J's senior manager of community engagement, says the center's focus is on welcoming people to activities, especially during the holiday season.
For more information on Hands-on Hanukkah and other events taking place at J, click here.
>> Download KING 5+, our new Roku and Amazon Fire apps, to watch live news 24/7
According to J's website, it offers a variety of programs and activities for everyone from infants to the elderly. The J is home to Kindergarten, a newly remodeled modern auditorium, an upgraded Fitness Center, an indoor swimming pool and other services.
To watch Kleinstein share about the meaning of Hanukkah and some traditional dishes, click on the video player below.
Download our free KING 5 app for updated news stories from across western Washington.
https://www.king5.com/article/life/holidays/stroum-jcc-hands-on-hanukkah-western-washington/281-0b522242-5f0a-4c87-a0de-360b586f72f7 Stroum JCC brings 'Hands-on Hanukkah' to neighborhoods