Student suicides: Parents united by grief call on universities to take responsibility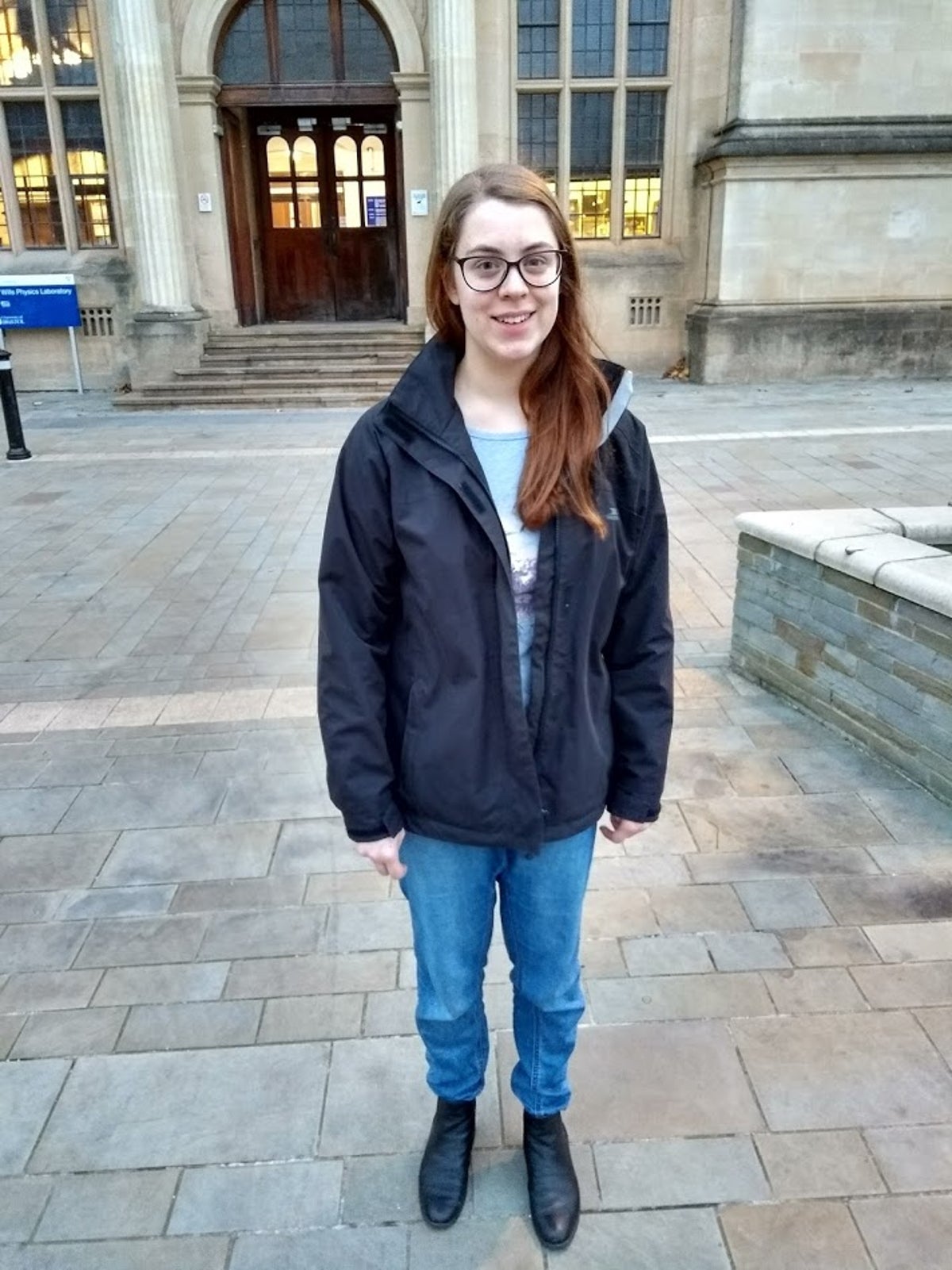 "I was having suicidal thoughts – I need help."
An email containing these harrowing words was sent from Natasha Abrahart's account to Bristol University staff two months before the 20-year-old took her own life on April 30, 2018.
Five years later, her parents Maggie and Bob Abrahart are still fighting for justice for their daughter, hoping to save other students from the same fate.
Along with the families of other young people who have died tragically, the couple founded the campaign groups The Lived Experience for Action Right Now (LEARN) Network and #ForThe100, calling for change.
Did this story touch you? If so, email tara@cobham@independent.co.uk
The groups' petition, which calls for universities to be legally obliged to look after their students – and give them the same right to protection from harm as employees – was completed in March with 128,292 signatures and last week in Parliament debated.
According to the latest figures from the Office for National Statistics, 319 university students died by suicide between the 2016-17 and 2019-20 academic years.
Natasha was a "wonderful" person, said her parents from West Bridgford, Nottingham. She was bright, played the piano and cello and loved to cook.
She also suffered from crippling social anxiety. According to her friends, for Natasha they would have to speak to assistants in stores or order her drinks at the bar.
When the second-year physics student faced an oral exam for the first time, she is said to have run out of the room.
According to her parents, she was forced to continue these assessments for the six months before her death, otherwise she was told she had failed the year and might have been expelled from the university.
Bristol University said its staff offered Natasha "alternative options for her assessments to ease the anxiety she was facing".
However, she became depressed and began to have suicidal thoughts. At the time, her roommate sent this email on her behalf from her account.
University staff did accompany her to a GP appointment and attended to her a few times, her parents said, "but that's it." Meanwhile, oral assessments continued, culminating in what her father called "the last drop." that broke the camel's back, a group presentation to an audience of 50 people.
It was dawn the day after the presentation when Mr Abrahart heard a knock on the door and opened it to a police officer who brought him the worst news a parent could hear.
Mr Abrahart said: "I had asked Natasha if the university knew what was going on with her and she said they did. We have complete faith in them – they failed us, they failed Natasha."
In her subsequent search for answers, which began shortly after her retirement, former NHS mental health worker Ms Abrahart and her former husband, a former university professor, successfully sued the University of Bristol under the Equality Act last March .
Judge Alex Ralton found that the university had failed in its duty to make reasonable adjustments in its assessment of Natasha, engaged in indirect discrimination based on disability, and treated her unfavorably.
Noting that these violations led to her death, he pointed out that experts said the main cause of her depressive illness was academic oral assessments and the university was ordered to award her parents £50,000 in damages . However, since the university has appealed the verdict, the couple said they have not yet received the compensation.
The court also failed to recognize that the university had a duty of care to Natasha, leaving her parents frustrated at the lack of long-term changes that could potentially help others.
Her father said: "The worst thing about Bristol is that instead of making changes to save people like Natasha, they didn't make any changes and instead decided to argue in court not to make life-saving changes." They focus on protection of institutions, not of the students."
The Christian Wakeford MP has embraced the campaign's cause by bringing the case of Anugrah Abraham, a student police officer who took her own life on March 3, to the petitions debate at Westminster Hall in Parliament.
Anugrah's family are demanding justice, claiming his death was due to bullying and racism he faced during his police internship as part of his studies at Leeds Trinity University.
"There has to be a statutory duty of care for college graduates," Wakeford said. "One must learn from Anu's tragic case. Anu was abandoned by his university. Parents trust these institutions and that trust must be repaid with responsibility."
Anugrah's aunt Rita Alfred-Saggar, 60, said Leeds Trinity University was "to blame" for the student's death.
She alleges Anugrah has told the university on numerous occasions that he has faced police bullying and routine racist attacks on the streets, being "harassed, spat on and verbally abused".
Still, Ms Alfred-Saggar, from Manchester, says Leeds have offered little support to Trinity.
"He wasn't heard and that's frightening," she said. "The institutions that were supposed to be taking care of Anu really failed him."
Anugrah's mother Sonia added, "I entrusted my boy to these institutions and they lost him."
The Abraham family held a vigil for Anugrah last week to mark his 22nd birthday. Mr Wakeford was in attendance and heard from Anugrah's family what a "bright star" the student was, "always there to help, smiley, the life and soul of every party".
Parliament did not commit to new legislation at the debate, a result Ms Alfred-Saggar described as a "huge disappointment" and suggesting the government has failed to understand that without a legal obligation, the care of young people remains fragmented and vulnerable will continue to be at risk."
The government said it supports the petition's goals but believes in more funding and other new initiatives — such as mandating a nationwide independent review of student suicides and creating a task force that will develop measures to help students do so help maintain their well-being mental health – are a better approach.
A Bristol University spokesman said the university had once again extended its condolences to Natasha's friends and family.
They said Bristol offers a wide range of accessible pastoral support services, including helping pupils access specialist care within the NHS – "as happened in the case of Natasha", due to the "zealous" efforts of the school's staff Physics to support them.
A spokesman for Leeds Trinity University said the university had offered its condolences to Anugrah's loved ones and "fully supported" the ongoing Independent Office for Police Conduct (IOPC) investigation into his death.
They said Leeds Trinity, which is part of the University Mental Health Charter Program, takes the welfare of its students "very seriously" and offers a student support service seven days a week.
In the UK, the youth suicide charity papyrus available on 0800 068 4141 or by email at pat@papyrus-uk.org. In the UK, Samaritans can be contacted on 116 123 or by email at jo@samaritans.org. In the US, the National Suicide Prevention Lifeline is 1-800-273-8255. For more international suicide hotlines, see www.befrienders.org