Subway announces sale to firm that owns Arby's, Dunkin'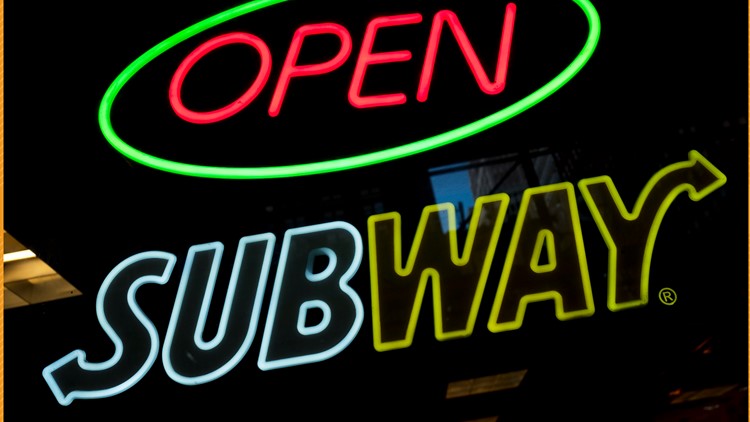 In the US, Subway is losing market share to fast-growing competitors like Panera and Firehouse Subs, which have more diverse menus and newer stores.
NEW YORK – The Subway sandwich chain said on Thursday it would be sold to private equity firm Roark Capital, which owns Dunkin' and Arby's, after months of searching for a buyer.
Terms of the agreement were not disclosed. Earlier this week, The Wall Street Journal reported that Roark was offering about $9.6 billion for Subway, a privately owned company.
Subway CEO John Chidsey said the acquisition reflects Subway's long-term growth potential and the value of the brand. Subway plans to continue to modernize its restaurants and expand internationally under Roark's ownership.
Roark is a private equity firm that manages $37 billion in assets. It specializes in franchising and owns several restaurant chains, including Arby's, Dunkin' and Buffalo Wild Wings.
Subway, which has dual headquarters in Miami and Connecticut, was founded in 1965 and is still owned by the founding families. Today it is one of the largest restaurant chains in the world, with 37,000 stores in more than 100 countries. All corporate locations are owned by individual franchisees.
Because the company is privately held and the stores are run by its owners, it is not listed on Wall Street, making it more difficult to assess its financial position.
But in the US, it has lost market share in recent years to fast-growing rivals like Panera and Firehouse Subs, which have a more varied menu and newer stores. Subway is trying to catch up; in 2021 they refreshed their menu and last year they announced a line Chef-developed sandwiches.
The company also recently began marketing store-bought pre-cut meat for its sandwiches, copying a popular competitor, Jersey Mike's.