Suella Braverman told to 'stick to job' amid leadership bid fears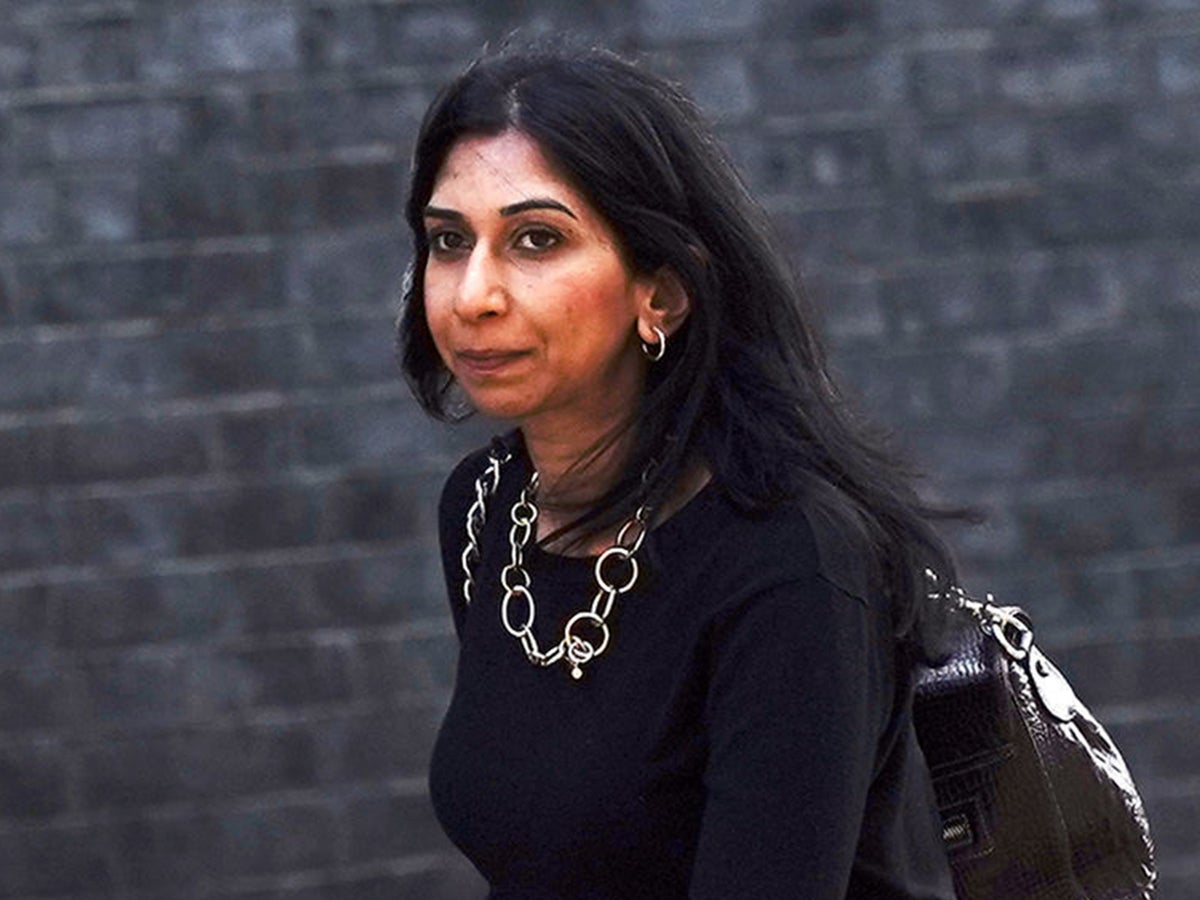 Suella Braverman should "focus on work" rather than making speeches, a former cabinet minister has warned amid fears she is trying to portray herself as a future Tory leader.
Robert Buckland warned the Home Secretary after she laid out her hardline vision and railed against "experts and elites" in a speech at the National Conservative Conference.
At an event hosted by a US right-wing think tank, Ms Braverman attacked "radical gender ideology" and claimed left-wing politics make "people feel bad about our past".
Mr Buckland told Sky News: "I'm telling the Home Secretary she has a big job to do." I know she wants to do it. I think it's the right thing for her to move on and do this job."
The former justice minister said: "I think all ministers in the ministry should stick to their mandates and speak according to their mandates. We have conferences planned that can be used by senior government officials."
Asked if Ms. Braverman envisioned himself as the party's future leader, Mr. Buckland said, "The top position will be filled by Rishi Sunak."
He added: "I want him and most Conservatives to stay in office and be our Prime Minister, win a general election and rule our country with maturity." Now is the time for the team to work with him, to support him and to implement the five priorities he identified."
Mr Buckland – an ally of Mr Sunak who initially backed him in the Tory leadership campaign last year before joining Liz Truss – was one of the leading supporters of Mr Sunak's second leadership in October.
The former Attorney General criticized Ms Braverman's illegal migration bill and urged safer and more legal routes for refugees.
At the National Conservatism Conference, Ms. Braverman also argued that "there can be no immigration without integration" and that "the unchecked push toward multiculturalism" is a "prescription for communal disaster."
She was the main attraction on the first day of the three-day meeting in Westminster. She laid out the conservative philosophy instilled in her by her parents and shared her stories of her arrival in the UK on the move, which will be seen in the context of her leadership aspirations.
Some Tory MPs have accused her of focusing on her personal ambition to succeed Mr Sunak rather than focusing on the job.
"She is not waiting for the election but is now running for prime minister," said an unnamed minister The guard. "One might think that being Minister of the Interior is a sideline."
Another Tory MP said: "It was quite impressive that she highlighted the problems with our immigration system despite being responsible for it for the past nine months." It was all about her ambitions, not making things better. "
Monday's meeting of right-wing conservatives in London began with an invocation of the ghost of Margaret Thatcher.
Opening the National Conservatism Conference at the Emmanuel Center in Westminster, Chair Christopher DeMuth said he had "communicated" with the late Prime Minister about the conference.
Speaking of the late Mrs Thatcher, he told delegates: "I am delighted to report that she is fully on board."