Suella Braverman's past controversies amid speeding points scandal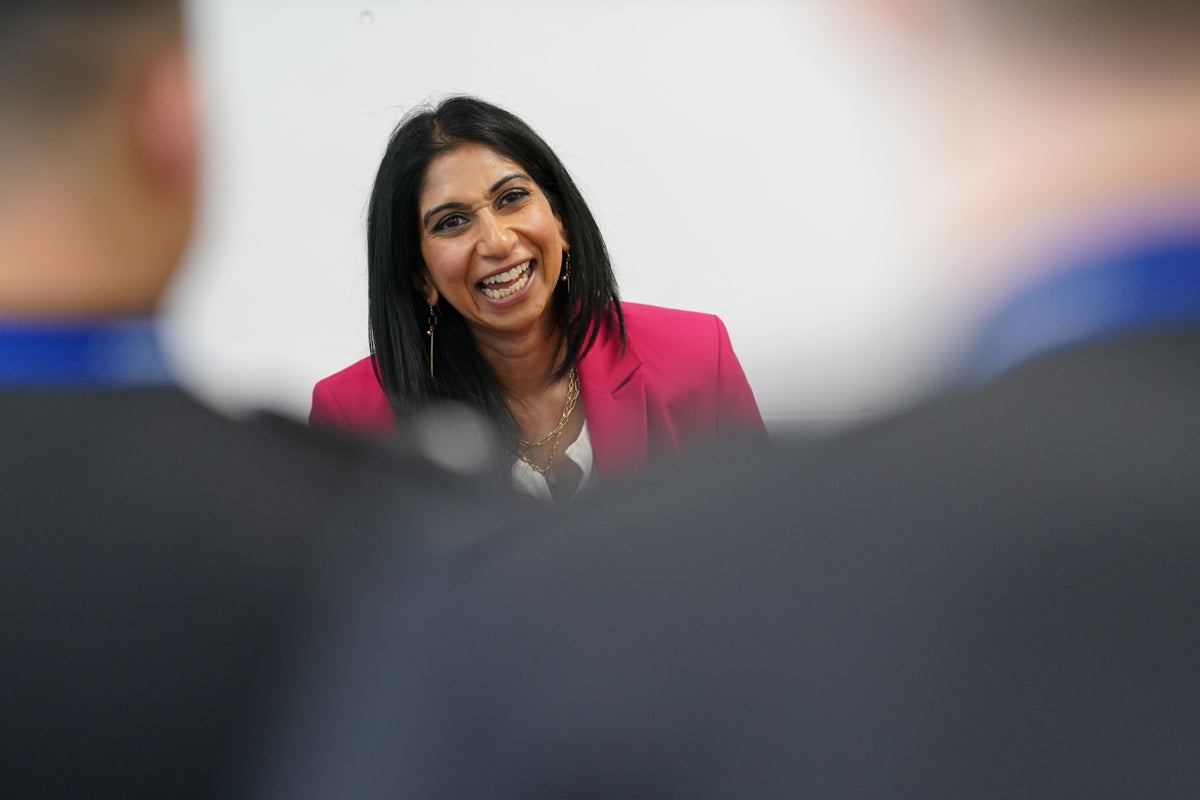 Suella Braverman is accused of asking officers to help her avoid points on her driver's license for speeding.
Prime Minister Rishi Sunak is under pressure to launch an investigation into the allegations.
During her two terms as Home Secretary, Ms. Braverman has drawn criticism.
Here are some of her controversial moments:
Speeding Points
The Sunday Times reported that Ms Braverman had asked Home Office staff to help organize a one-on-one driving awareness course after she was caught speeding while serving as Attorney General last summer.
Officials turned down the request, so the home secretary reportedly reached out to a political adviser to help her try to find an alternative to attending a class with other drivers.
The newspaper reported that an adviser made several inquiries to a speeding course provider, including asking whether the senior Conservative minister could take an online course but use a pseudonym or have her camera turned off.
Ms. Braverman eventually decided to accept three points on her driver's license.
Labour's shadow Home Secretary Yvette Cooper was among those calling for an inquiry to see if she had broken the ministerial code.
Email about officials
In March, an email sent to Conservative Party members on Ms Braverman's behalf accused "a group of activists from left-wing lawyers, civil servants and the Labor Party" of blocking previous attempts to tackle illegal migration .
She was accused of possibly breaching ministerial regulations by questioning officials' impartiality following the publication of the government law on illegal migration.
Dave Penman, general secretary of the FDA union, which represents senior officials, said the email constituted a "direct attack on the integrity and impartiality" of those who work at the Home Office.
The Prime Minister's press secretary told reporters that Ms Braverman "did not see, sign or approve" the email, which she said was sent in error.
dismissal and reappointment
Liz Truss ousted Ms Braverman as Home Secretary in October 2022 after she broke the Ministerial Code by sending an official document to a Tory backbench from a personal email.
Ms Braverman, who has been in office for six weeks, said she made what she acknowledged was a "mistake" that constituted a "technical breach" of the rules.
Six days later, after Ms Truss resigned as Prime Minister, her successor, Mr Sunak, reinstated Ms Braverman.
Both Labor and the Liberal Democrats have raised concerns about "national security" and called for an investigation by the Cabinet Office.
Protest against 'tofu-eating wokerati'
Shortly before her sacking, Ms Braverman accused opposition parties of being a "coalition of chaos" as she debated the Public Order Bill to tackle disruptive protests.
She told the House of Commons: "It's the Wokerati, reading the Guardian, eating tofu, dare I say it, the anti-growth coalition that we have to thank for the disruption we see on our streets today."
Ms Cooper said Ms Braverman's words were "amazing", adding: "The Home Secretary did speak of a coalition of chaos – we can see it before us as we speak."
Rwanda commented
The home secretary faced criticism when he spoke about migration during a side event at the Conservative Party conference last October.
Ms. Braverman said she would love to be here and get the win, I would love to have a front page in the Telegraph with a plane taking off for Rwanda, that's my dream, that's my obsession."
She said it would be "amazing" if Britain's first flight carrying migrants to the African country could take off by Christmas, but added: "If I'm honest I think it will take longer."
– Clashes with Downing Street
On at least two occasions during her tenure as Prime Minister, Ms Truss expressed views that conflicted with government policy.
Ms Braverman said she had "reservations" about relaxing immigration controls as part of a trade deal with India, and told Spectator magazine she had "concerns about having an open-border migration policy with India because I don't think people voted for it." have." Brexit".
Her comments reportedly provoked an angry reaction from ministers and officials in New Delhi.
She was also criticized by a senior government source for asking the UK to withdraw from the European Convention on Human Rights. She said: "Her personal views are at odds with government policy and if she wishes to voice those views within government, she should do so in a more appropriate setting."
Reporting by Press Association.