Sunak faces criticism from ex-Cabinet ministers and Tory MPs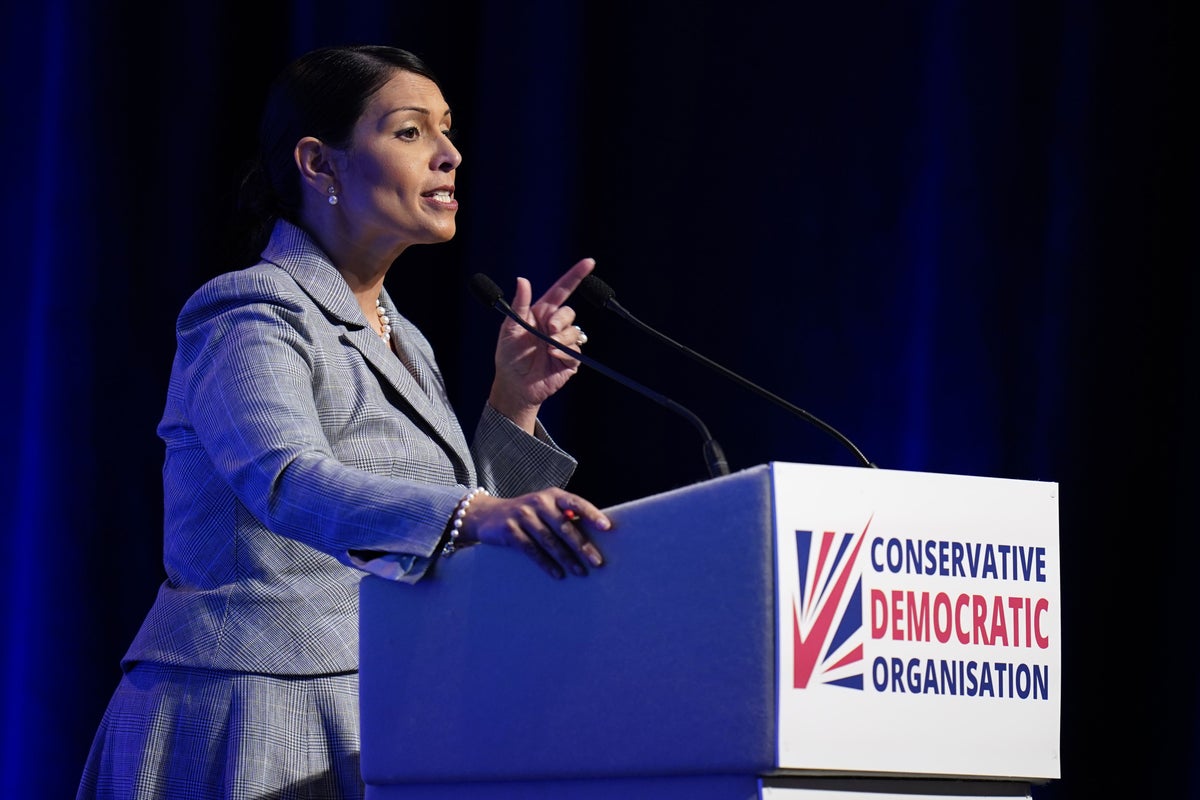 Rishi Sunak has faced a barrage of criticism from his own party as Tory ranks expressed anger at the results of the local elections and the decision to scale back plans to scrap EU laws after Brexit.
While some MPs called for unity and warned of division, others gathered in Bournemouth for the first Conservative Democratic Organization conference, at which Mr Sunak and the party leadership faced heavy criticism.
Former Home Secretary Priti Patel was among those who joined the criticism at the event organized by some of Boris Johnson's most vocal supporters.
"It's important to us at the grassroots level of the party, but it's also important to remember that with the changes that have been made last year, colleagues at Westminster have also … turned their backs on members and this common thread in relation to the party have effectively broken through." Democracy from the base of the party to the top.
"And we need to rebuild that," Ms Patel warned the Prime Minister.
"If the center of the party had spent more time with us, listening to us and getting involved, then it is probably fair to say that over 1,000 of our friends and colleagues would not have lost even their seats in the recent local elections and dozens of local councils would have fallen out of conservative control."
The conference capped a week in which Brexit supporters were angered by the decision to repeal around 600 retained EU laws instead of the 4,000 promised.
The government originally promised a "sunset" clause for all laws adopted by the trading bloc by the end of 2023 as part of its draft law on retained EU law (repeal and reform).
That anger showed little sign of abating on Sunday as MPs lashed out at Mr Sunak.
In a letter to the Telegraph, pro-Brexit Sir William Cash urged the government to change course.
"The unelected Lords should not be used to radically change laws that have already been passed by a large majority in the elected House of Commons.
"Even the House of Commons' own Technical Committee should not be bypassed in this arrogant manner," he warned Mr Sunak and Economy Minister Kemi Badenoch.
Mr Sunak used an interview in The Mail On Sunday to underscore his Brexit credentials, saying: "I voted for Brexit, I campaigned for Brexit, I believe in Brexit, and when I was Chancellor , I started bringing some benefits of Brexit."
Others in the party called for unity.
Conservative Defense Committee chairman Tobias Ellwood has slammed party colleagues for fomenting divisions, warning that "there is a tow anchor in our ranks from a right-wing faction that has already shattered any chance of victory in 2024."
Elsewhere, after a speech in central London, Labor leader Sir Keir Starmer took the opportunity to target Mr Sunak over divisions within the Conservatives.
"I've always said that one of Sunak's weaknesses is that he didn't really win the race to lead his party. The problem he faces is that he doesn't have a mandate for change," he told an audience of supporters.
"The Tory party has been a divided party for a very long time."