Sunak missed World Cup final because he has a 'huge amount of work to do', minister says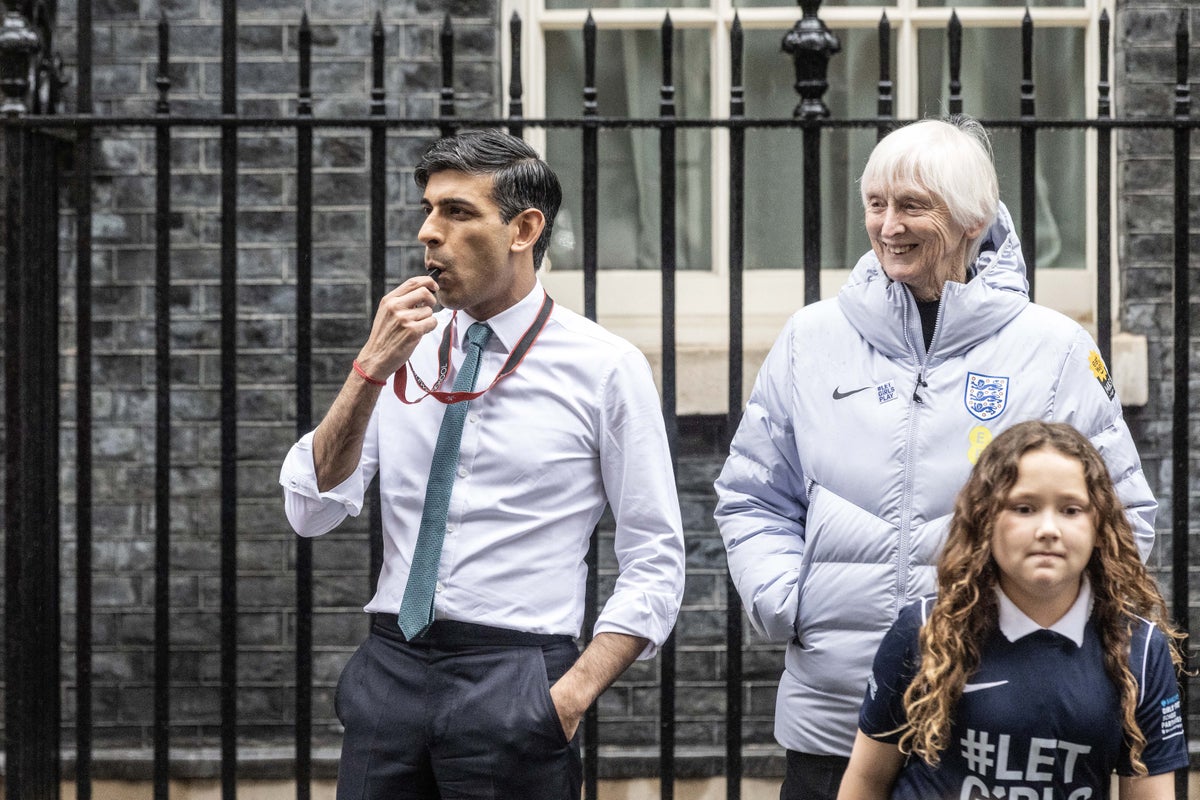 Rishi Sunak "would have liked" to have watched the Lionesses at the World Cup final, but has "a lot of work to do," said a minister.
Claire Couthinho claimed the Prime Minister would not have flown to the World Cup final either if the men's team was playing because he was "so busy".
Asked if the Prime Minister would have made the trip to Sydney, Australia, had Gareth Southgate's team been among the last two, the Children's Secretary said she "don't think he would have done that".
"But I know how proud he is of the lionesses, as do we all. It's a tremendous achievement, it was just great to see," she said Sky news.
Ms Couthinho defended Mr Sunak against his claims that he was paying lip service to women's football by not being present, saying: "The foreign minister was there and the culture minister was there too.
"This government was represented. And I know the PM would have loved to be there, but he has a lot of work to do.
"And I think the travel time is probably difficult. But I know how proud he is of the lionesses.
"We are all. It's an incredible achievement to reach a World Cup final. It's absolutely extraordinary."
It came as World Cup legend Sir Geoff Hurst said a member of the royal family should have "absolutely" attended the final.
Asked if it was a mistake that a member of the royal family was not present, he told BBC Radio 4's Today programme: "Yes, I am. I think if the royals attend the men's game, they should definitely do so.
"It's an English team, a World Cup tournament, a member of the royal family definitely should have gone. "There's no argument about that at all."
Mr Sunak and the Prince of Wales faced backlash after their decision not to take part in the World Cup final in Australia when England lost 1-0 to Spain.
Critics argued that if the men's team reached a World Cup final, the salary would accrue to the game.
Ms Coutinho went on to tell LBC that Mr Sunak is a "big football fan" and a "big" Southampton fan.
"And he has two daughters. And he was so excited about the lionesses," she said.
Asked which football team the Prime Minister supports, Ms Coutinho said: "The Southampton team. Are these the saints? Yes, he's a big Saints fan."
William and the Princess of Wales, Prince George, Princess Charlotte and Prince Louis watched the game together at their country home, Anmer Hall, in Sandringham, Norfolk.