Sunak's push for European court reform on Rwanda flights knocked back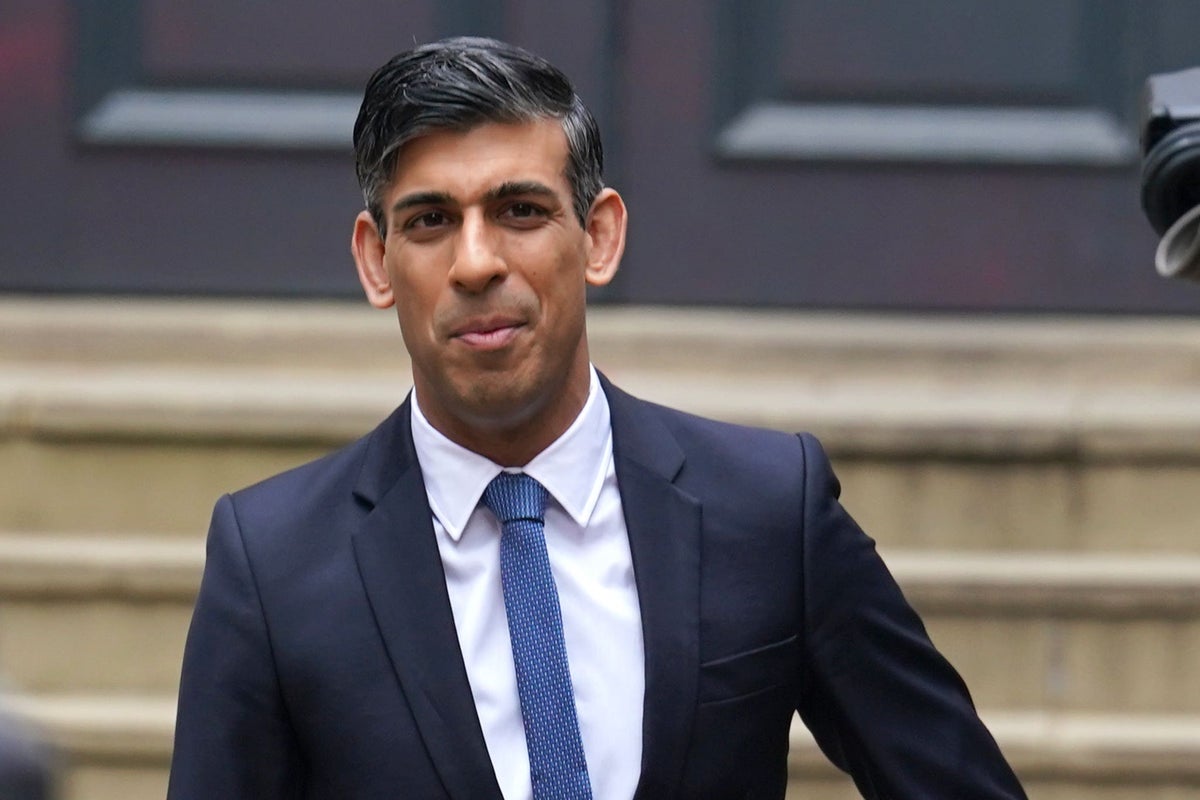 Rishi Sunak's plan to persuade other leaders to change the European Court of Human Rights' (ECHR) rules blocking deportation flights from Rwanda suffered a setback as summit leaders rejected the idea of ​​reform.
The prime minister wants the Strasbourg court – which reports to the 46-member Council of Europe – to change its rules to allow his government to transfer rejected asylum seekers to the Central African country.
But Iceland's Foreign Minister Thordis Gylfadottir said the Council of Europe summit in Reykjavik this week will not be used to reform the rules on the type of orders that prevented the first deportation flight from taking off last year.
The Prime Minister addressed the President of the ECtHR, Siofra O'Leary, directly on Tuesday, but Ms Gylfadottir indicated that the Council was not interested in reform and wanted to uphold existing human rights laws.
"Leaders reaffirm their commitment to the common system of human rights protections and, in particular, the Court is a cornerstone of our protection system," Ms Gylfadottir told BBC Radio 4 The world in one Program.
The Foreign Minister added: "But the next two days, the time we have, we will not use to reform certain articles in the court."
Asked if there will be a discussion on Mr Sunak's call for reforms to how restraining orders work, Ms Gylfadottir said: "I think there will be a discussion on that, but I don't think there's really any concrete outcome on the Reform will give." certain articles."
Tiny Kox, President of the Parliamentary Assembly of the Council of Europe, warned Mr Sunak that Britain could end up like Russia if it ignored the Strasbourg court.
"I think the British government knows that there is no exit from your European Court of Human Rights… We are not a cafeteria where you can ask for the judgment of the court that suits you," said the Dutch politician The guard.
Mr Sunak held a face-to-face meeting with Ms O'Leary about his desire to reform Rule 39, which allows a judge in the Strasbourg court to issue an injunction pending further proceedings.
The Sunak government wants a higher threshold for applicants seeking an injunction against Rule 39 deportation. It is also understood that changes are to be made which would allow the UK government to offer legal representation against injunctions.
Home Secretary Suella Braverman claimed in March she was "encouraged" by "constructive" talks with the Strasbourg court over an overhaul of restraining order rules.
The ECtHR – which declined to comment on Mr Sunak's talks with his President in Iceland – said in March that it was conducting a review of its procedures for dealing with interim measures. However, the court emphasized that this "has no relation to an individual case or the position of any of the 46 member states on interim measures".
No. 10 on Tuesday insisted the court was "open" to discussing reform. "Regarding Rule 39, we believe that the Rule 39 system does not currently meet a reasonable standard of natural justice," Mr Sunak's official spokesman said.
He added: "This is why we have been talking to Strasbourg and others about reforms to ensure proper transparency and rights of challenge and appeal. We know they are open to it. They conduct their own review of rule 39. It's a conversation the Prime Minister will continue today."
No. 10 said Mr Sunak and Ms O'Leary had "discussed proceedings before the ECtHR which it regularly reviews, including interim measures under Rule 39".
The Illegal Migration Act aims to send asylum seekers who come to the UK through illegal routes back to their homeland or to a third country such as Rwanda and reduce the daily cost of housing for migrants who make it to the UK by 5, £5 million cut.
The prime minister told his counterparts at the Council of Europe summit that the international migration system "isn't working" as he tries to fulfill his immigration promise and "stop the boats from crossing the English Channel".
Mr Sunak said he used his trip to Iceland to speak about how Strasbourg needs to behave "fairly, transparently and effectively" – and described his immigration plans as "novel" but "in line with our international obligations".
The Prime Minister, who also met with European Commission President Ursula von der Leyen on the sidelines of the summit, said the UK has a "long track record" of leading reforms related to the ECHR that it will "build on in the future". He added, "We have a track record of making change happen."
However, Iceland's foreign minister said that this week's conference "will not have a big focus on migration". Ms Gylfadottir said: "This summit does not put much focus on that. The biggest focus is of course on Ukraine and then on other topics like AI and environment… But I agree with that [immigration] is an issue for Europe."
No10 said the government remains "remain committed" to reducing net migration despite speculation the number of migrants could surpass the one million mark next year.
According to the report, the Home Office has confidentially shared figures with No10 that suggest more than 1.1 million foreign workers and students could legally enter the UK in 2024-2025.