Sundan conflict: British diplomats and families evacuated from Sudan after threats to embassy staff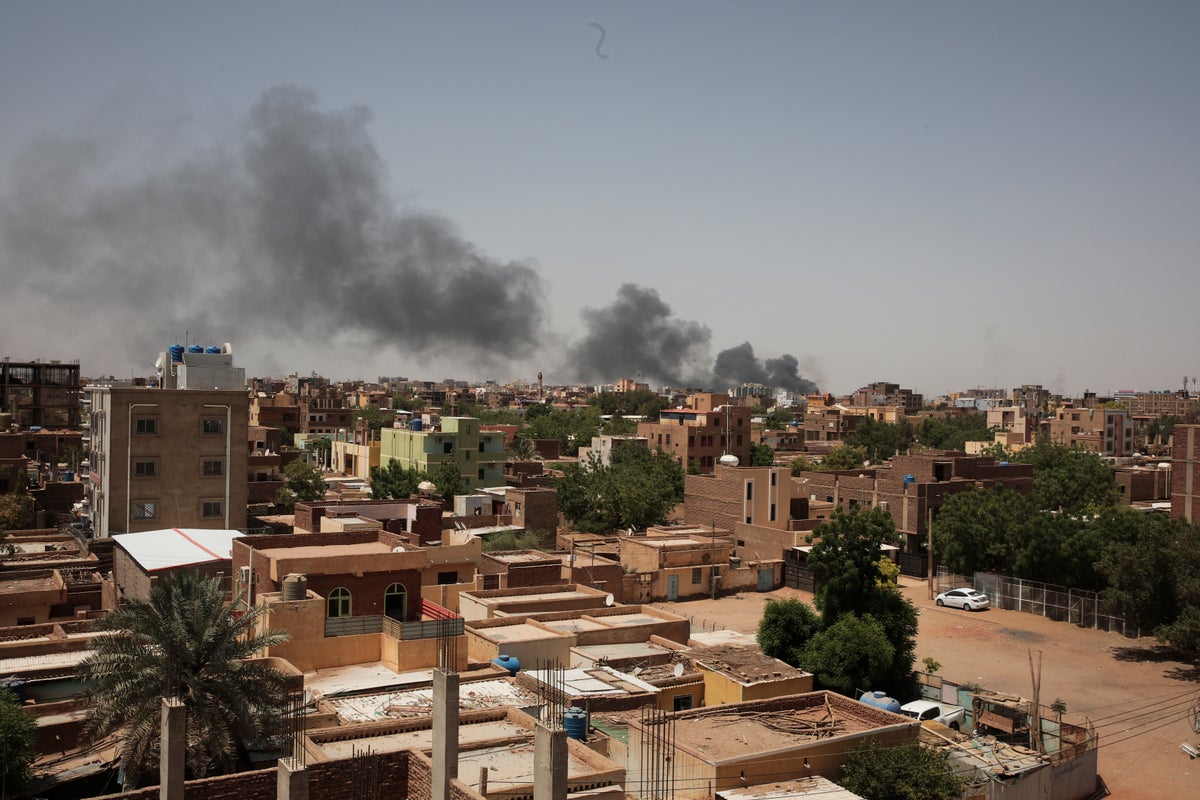 British diplomats and their families have been evacuated from Sudan following threats against embassy staff.
Prime Minister Rishi Sunak tweeted after British forces completed the "complex and rapid" operation on Sunday.
Sudan is currently in the second week of bloody internal fighting between the army and a powerful paramilitary group called the Rapid Support Forces.
The prime minister praised the courage of those behind the "difficult" military operation.
"British forces have completed a complex and rapid evacuation of British diplomats and their families from Sudan amid a significant escalation of violence and threats against embassy staff," he said.
"I salute the dedication of our diplomats and the courage of the military personnel who conducted this difficult operation," he continued.
"We continue to pursue all avenues to end the bloodshed in Sudan and ensure the safety of British nationals remaining in the country.
"I call on the parties to lay down their arms and implement an immediate humanitarian ceasefire to ensure civilians can exit zones of conflict."
Defense Secretary Ben Wallace said the operation to remove British Embassy staff from Sudan involved more than 1,200 British Army, Royal Navy and Royal Air Force (RAF) staff.
"This morning British forces conducted a military operation alongside the United States; France and other allies," Mr Wallace said in a written statement.
"They evacuated British Embassy staff and their families due to escalating threats against diplomats in Khartoum.
"The operation involved more than 1,200 personnel from 16 Air Assault Brigade; the Royal Marines and the RAF. I am grateful to all our partners."
Foreign Secretary James Cleverly said in a tweet: "Due to escalating threats against foreign diplomats, the UK has evacuated embassy staff from Sudan.
"Our top priority remains the safety of British nationals. We are working around the clock to channel international support to end the bloodshed in Sudan."
It comes after the UK was criticized for failing to explain to ministers what plans were in place, must explain what they are doing to evacuate Britons from Sudan as fighting continues in the African country.
Deputy Prime Minister Oliver Dowden declined to be briefed on government details when he toured broadcast studios earlier Sunday.
Mr Dowden, asked if the UK was preparing to evacuate British nationals from Sudan, told Sky News' Sophy Ridge On Sunday: "Clearly the situation in relation to Sudan is a rapidly changing and complex situation.
"Our priority is to support British nationals. Now the Ministry of Defense is acting in support of the Federal Foreign Office, but of course you do not expect me to comment on the current situation regarding the movement on the ground for security reasons."