Sunny and dry as fans cheer Lionesses in Women's World Cup final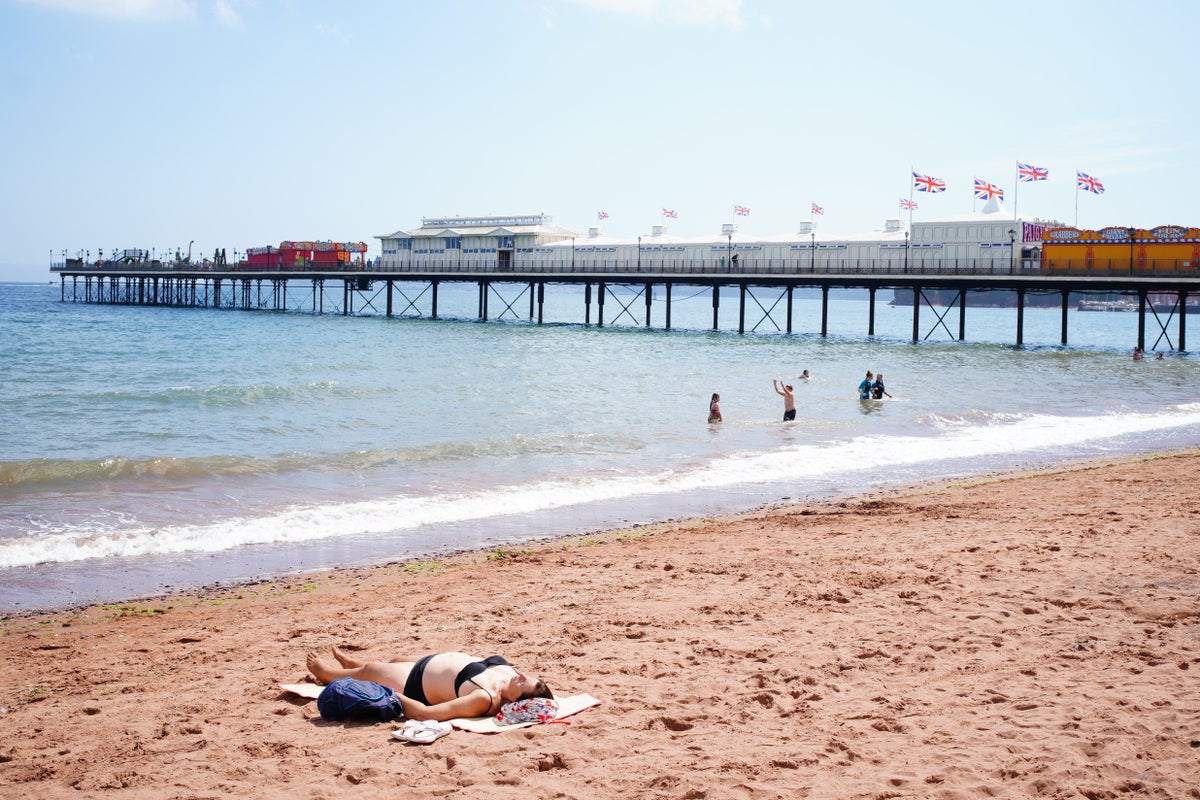 A sunny and mostly dry day is forecast as England fans gather to cheer on the Lionesses in the Women's World Cup final.
The Met Office said Sunday morning will start well for many as temperatures of 18C to 21C are expected across the UK when the game kicks off at 11am BST in Sydney, Australia.
There may be scattered showers but most locations are expected to remain dry – good news for those congregating in fan zones and beer gardens to watch the game.
And the forecast should also please anyone planning a barbecue to celebrate whether the Lionesses beat Spain and England become world champions for the first time since the men's team won in 1966.
Met Office meteorologist Greg Dewhurst told the PA news agency: "It's going to be a bright day."
"There are sunny spells all over the country," he said.
"A few showers are possible but most places remain dry. I think Scotland and Northern Ireland could see maybe a heavy rain or two, but even here it will remain dry in many places."
Most places would see temperatures of 20-23C, he said, while the south-east of the UK could see 25C.
Mr Dewhurst said it could potentially remain "a bit windy" in the north west of the UK on Sunday after Storm Betty brought strong winds and heavy rain on Friday and Saturday.
He added: "We could see gusts during the day, say around 35 to 40mph in the western islands, but in most places the winds will be lighter."
Mr Dewhurst said the "fickle" weather was expected to return towards the end of the week but there would be numerous sunny spells and warm temperatures through at least Wednesday or Thursday.
The worst impact of Storm Betty was in the Republic of Ireland and gale force winds caused damage to the electricity grid on Friday, affecting just over 70,000 homes, farms and businesses.
According to ESB Networks, as of 5 p.m. Saturday, 30,000 of its customers were without power and employees worked all night to bring power back to as many as possible.
Betty is the second storm to be named in August, following Storm Antoni earlier this month.
This is the second time two storms have been named in August since naming was introduced in 2015, after Ellen and Francis in August 2020.