Super Bowl 57 — Philadelphia Eagles and Kansas City Chiefs arrive in Phoenix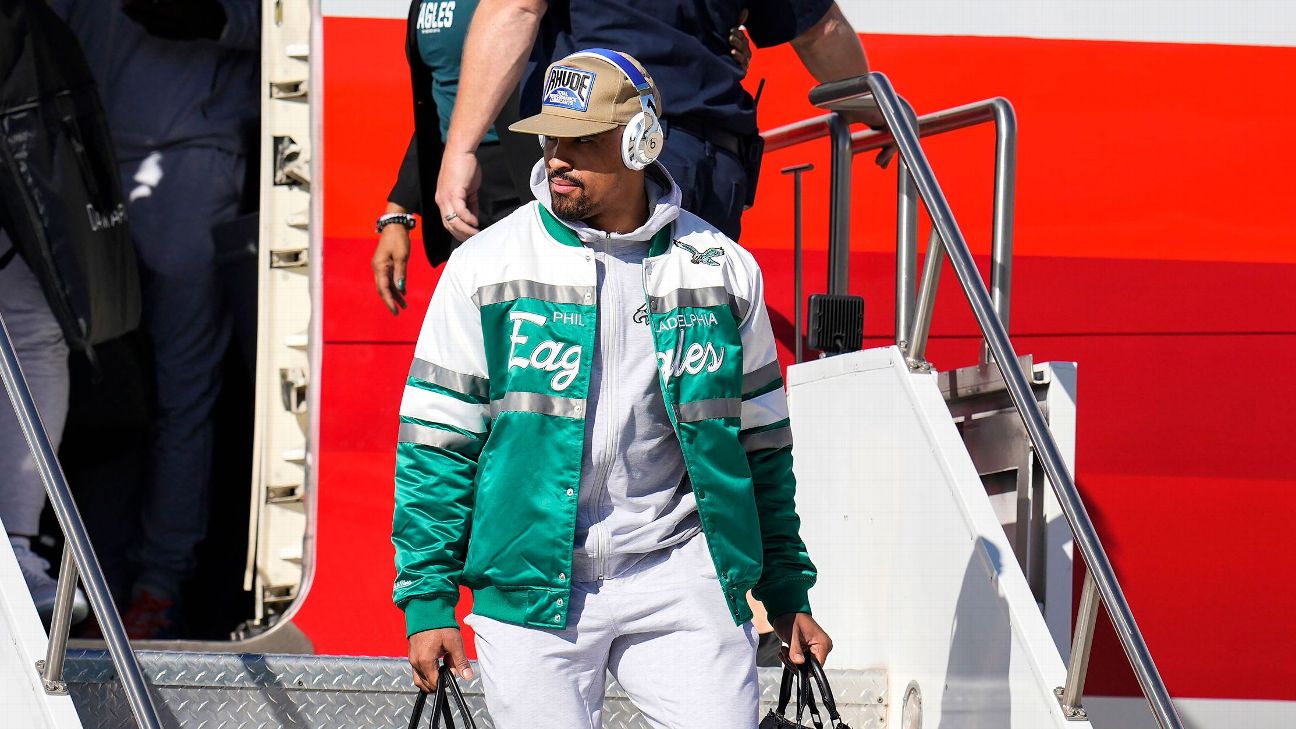 PHOENIX – The Super Bowl LVII celebrations are about to begin.
The participating teams arrived at Phoenix Sky Harbor Airport Sunday afternoon, with the Kansas City Chiefs arriving first and the Philadelphia Eagles about 45 minutes later.
Both planes pulled up on the runway with their respective team flags dangling outside the cockpit window. Players and coaches stepped out and were greeted by one of their former stars: running back Christian Okoye for the Chiefs and defensive back Eric Allen for the Eagles.
They then filed into waiting buses and headed off to begin preparations for next Sunday's game (6:30 p.m. ET, Fox).
The week of events starts in earnest Monday with Super Bowl Opening Night at 7:00 p.m. ET at the Footprint Center.
The Eagles won their first Super Bowl after the 2017 season. The Chiefs are making their third Super Bowl appearance in the past four years.
https://www.espn.com/nfl/story/_/id/35595464/super-bowl-57-philadelphia-eagles-kansas-city-chiefs-arrive-phoenix Super Bowl 57 — Philadelphia Eagles and Kansas City Chiefs arrive in Phoenix