Supply chain commerce is a chance for consumerism to find its conscience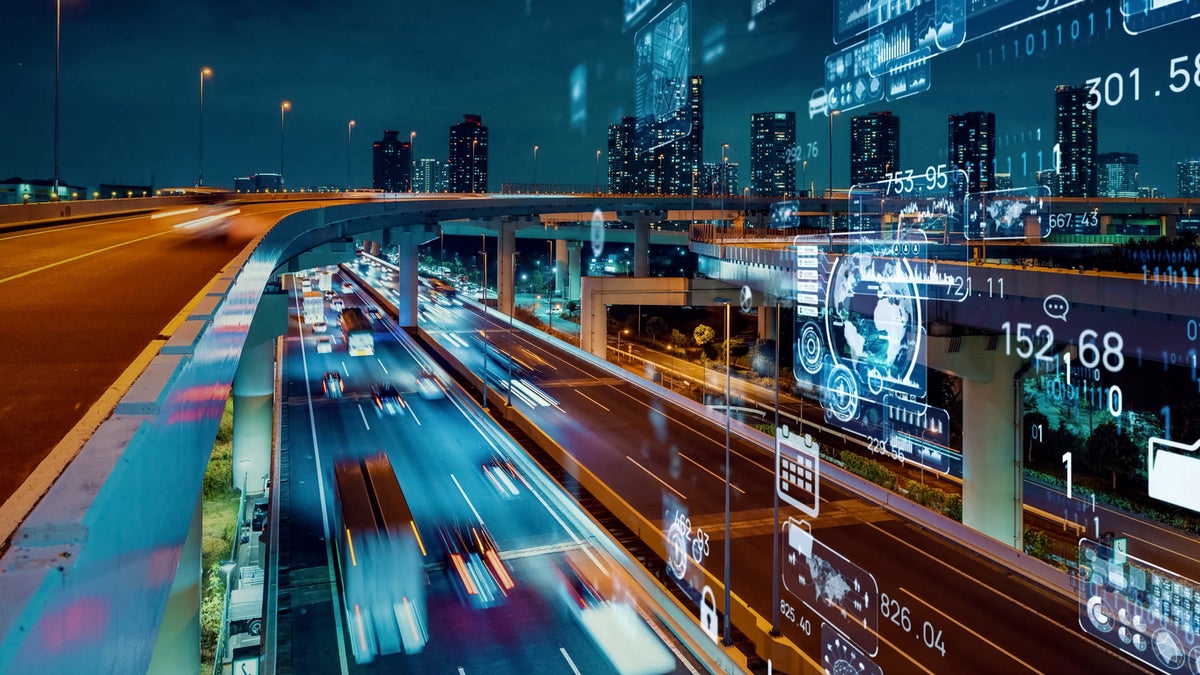 Manhattan Associates is a Business Reporter client.
We are in the midst of a real-time seismic shift in retail as consumers shift expectations of global supply and demand models. First, the pandemic and, more recently, the conflict in Ukraine have exposed the vulnerability of many supply chain networks, not least the inability to recognize and dynamically adapt to changing demand signals, consumer preferences, labor, transportation and storage requirements.
The resulting economic and logistical chaos has forced many retailers to accelerate the transformation of in-store, digital, fulfillment, and service experiences to engage consumers, increase employee productivity, and increase profitability—while attempting to address the growing to balance environmental obligations.
To say that changes are afoot is an understatement. Yet, at the end of the day, the way revenue is generated remains fundamentally the same as ever: keep store shelves stocked, online orders seamless, and consumers happy.
The difference between today's retail landscape and that of the past is that in 2023 there will be more choice (of products, purchase options, fulfillment options, delivery options, payment options and more), but also more potential bottlenecks.
Consumers are increasingly controlling the buying journey, making it all the more complicated for the brands that serve them to also meet expectations.
If the picture weren't complex enough, many brands are still struggling to mitigate the impact of the aftershocks caused by the global pandemic (which include severe labor shortages in warehouses, at shipping docks and truck depots, and in stores with retail workers). as we ride the increasingly choppy waters of an unstable global economic outlook.
However, there is also another latent, passive shift that has taken hold in recent years that is shaking brands to their core, perhaps more than anything else: an increasing emphasis demanded by consumers (driven largely by generational demographics). z). for transparency in matters of sustainability and "green" certificates.
Together, the current zeitgeist and the current challenges we are facing create the perfect stage for what we like to call Supply Chain Commerce.
Supply chain commerce is an emerging market category. At its core, it is about unification and a new way to solve the age-old problem of supply and demand, moving goods from point A to point B, aligning them with consumer and societal expectations for greater responsibility.
In terms of demand, in recent years a large number of consumers have become more digitally conscious and have been making purchases in physical stores, online, via mobile apps, social media platforms and even pop-up stores.
Time is a precious commodity and they expect brands to know their likes (and dislikes), serve them and shop them how, when and where they want. And purpose-driven buyers are increasingly demanding visibility into brands' business practices, such as B. sustainability initiatives, and often expect tangible evidence of the environmental impacts associated with their purchases.
When it comes to supply, many brands still operate supply chains that preceded omnichannel capabilities, with some still managing e-commerce and physical stores independently. Optimized for unique use cases and not agile enough to meet the ever-changing demands of modern consumers, these legacy systems simply no longer work in a digital-first retail landscape – from both an economic and environmental perspective.
The shift in purchasing power towards Gen Z is one of the developments of our time. While generational shifts happen regularly, perhaps no shift will be more seismic than the rise of this "Zoomer" group.
According to a recent article, Gen Z consumers are 38 percent more likely to have shopped online in the past three months. They are willing to shop across channels, have an appetite for higher quality items and, just as importantly, are eager to stay on trend with cultural developments such as sustainability.
This awareness of societal trends also leads to some important generational spending characteristics. Zoomers believe that generations before them represented overconsumption, capitalism and materialism, which means they are more likely to associate themselves and their wallets with brands that align with their core values ​​of ecology, equality and fair trade.
Supply chains are undoubtedly one of the pillars underpinning globalized, capitalist, consumer-centric markets, yet the relentless advance of these ideologies is often cited as a key reason for the climate catastrophe we face today.
In our opinion, supply chain commerce represents more than directly meeting supply and demand: it creates new opportunities for brands to offer consumers greener, more sustainable products, shipping options and return options.
It works from the moment a person clicks a Buy It Now button, to more efficient packaging processes that reduce wasted shipping space, to an optimized transportation route that reduces travel miles, trucks on the road and planes in the air. The end result is reduced carbon emissions, exceptional customer experiences, and a stronger focus on consumer sentiment—all at the same time.
Unifying all elements of the buying process, from warehousing and transportation to point of sale and fulfillment, makes it all possible, and that gives consumers and brands the ability to make last-minute order changes or combine deliveries until items leave the warehouse, store, dark Site or Microfulfilment Center.
Supply chain commerce empowers end consumers with tools to make greener, more sustainable purchasing decisions, and brands that do so are rewarded.
We must not lose sight of the fact that the global flow of goods is vital to the livelihoods and well-being of billions of people. However, we also have a duty to recognize that the movement of goods can, by its very nature, be harmful to the environment.
Supply chain commerce provides economies, retailers and consumers around the world with a "sliding doors"Wait a minute, take a different path. It represents an opportunity for consumption to find its conscience and become a catalyst for a greener, more sustainable future where customer expectations and the health of our planet can and do co-exist.
If you are interested in the possibilities of supply chain commerce, contact the Manhattan Associates team and find out how a more unified supply chain could benefit your company.