Survivors of pilot whale pod that beached on the Australian coast are euthanized after rescue fails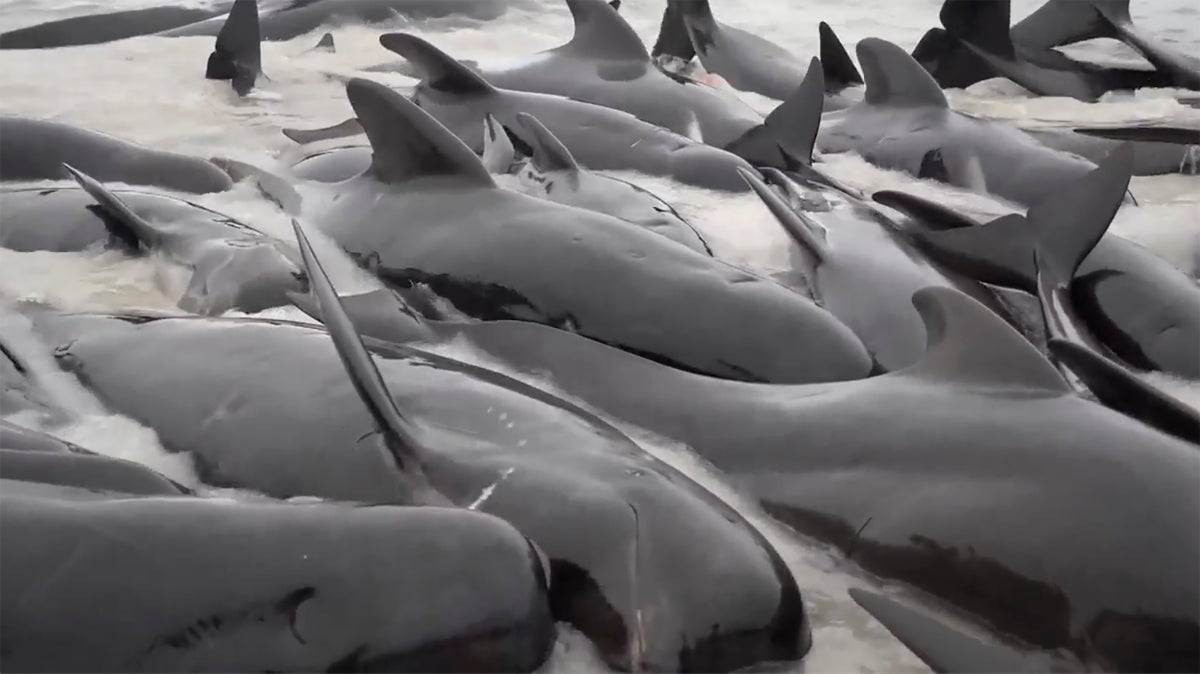 Survivors of a pod of almost 100 whales that beached on the southwestern Australian coast were euthanized Wednesday after a second day of frantic, but unsuccessful efforts to rescue them, authorities said.
The pod of long-finned pilot whales stranded themselves Tuesday on Cheynes Beach east of the former whaling station of Albany in Western Australia state, south of the capital Perth.
Despite the efforts of wildlife officers and volunteers, 52 stranded whales died on the beach.
The remaining 45 were euthanized Wednesday after efforts to lead them to deeper water failed. The survivors continually returned to the shallows, the Western Australia Parks and Wildlife Service said in a statement late Wednesday.
"Sadly, the decision had to be made to euthanize the remaining whales to avoid prolonging their suffering," the service said.
"It was a difficult decision for all involved, however the welfare of the whales had to take precedence," it added.
The service thanked hundreds of volunteers who helped with the attempt to save the whales.
Wildlife experts speculated the beaching could be an indicator of stress or illness within the pod, but said the reasons would likely remain a mystery.
Pilot whales are highly social animals and maintain complex familial relationships with their pods from birth.
Drone footage released by the state government showed the whales clustering and forming into a heart shape before stranding themselves on the beach.
The incident was reminiscent of one last September, in which some 200 pilot whales died after a pod stranded itself on the remote west coast of the island state of Tasmania, off Australia's southeastern coast.
The following month, nearly 500 pilot whales died after stranding themselves on two remote beaches in New Zealand.