Suspected hit-and-run driver in fatal Fife crash pleads not guilty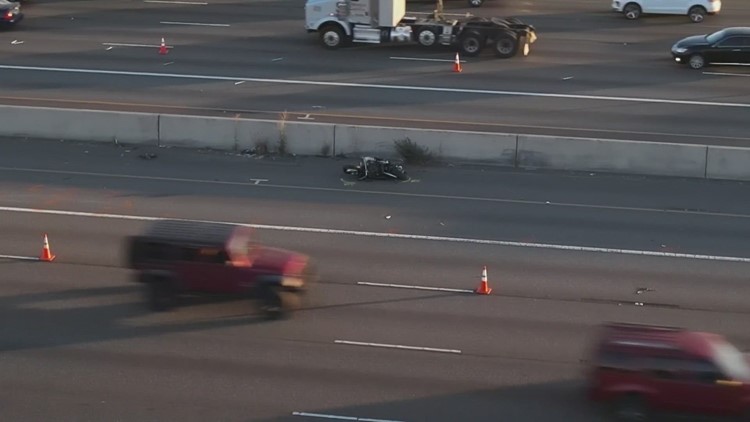 The suspect who stabbed a motorcyclist to death on Wednesday is being released on $50,000 bail.
FIFE, Wash. – The driver accused of causing a fatal hit-and-run crash on Interstate 5 in Fife pleaded not guilty Thursday.
The Washington State Patrol (WSP) was called to the northbound lanes of I-5 near 54th Avenue East just after 3:15 a.m. Wednesday because of a report of a fatal collision. When the soldiers arrived, they found a dead 48-year-old woman and a BMW at the scene.
Investigators say the driver was speeding when he hit the woman riding a motorbike. WSP identified the woman as Morgan M. Baker of Tacoma.
The 20-year-old driver was taken into custody and booked into the Pierce County Jail Wednesday night. He is being held on $50,000 bail.
According to court documents, the suspect fled on foot and contacted someone to pick him up from the scene of the accident.
A WSP spokesperson urged drivers to slow down to increase reaction time while on the road.

This is an evolving story. Check back for updates.
Download our free KING 5 app for news updates from across western Washington.