Swede Loreen wins the Eurovision Song Contest 2023, with a disappointing final result for Brit Mae Muller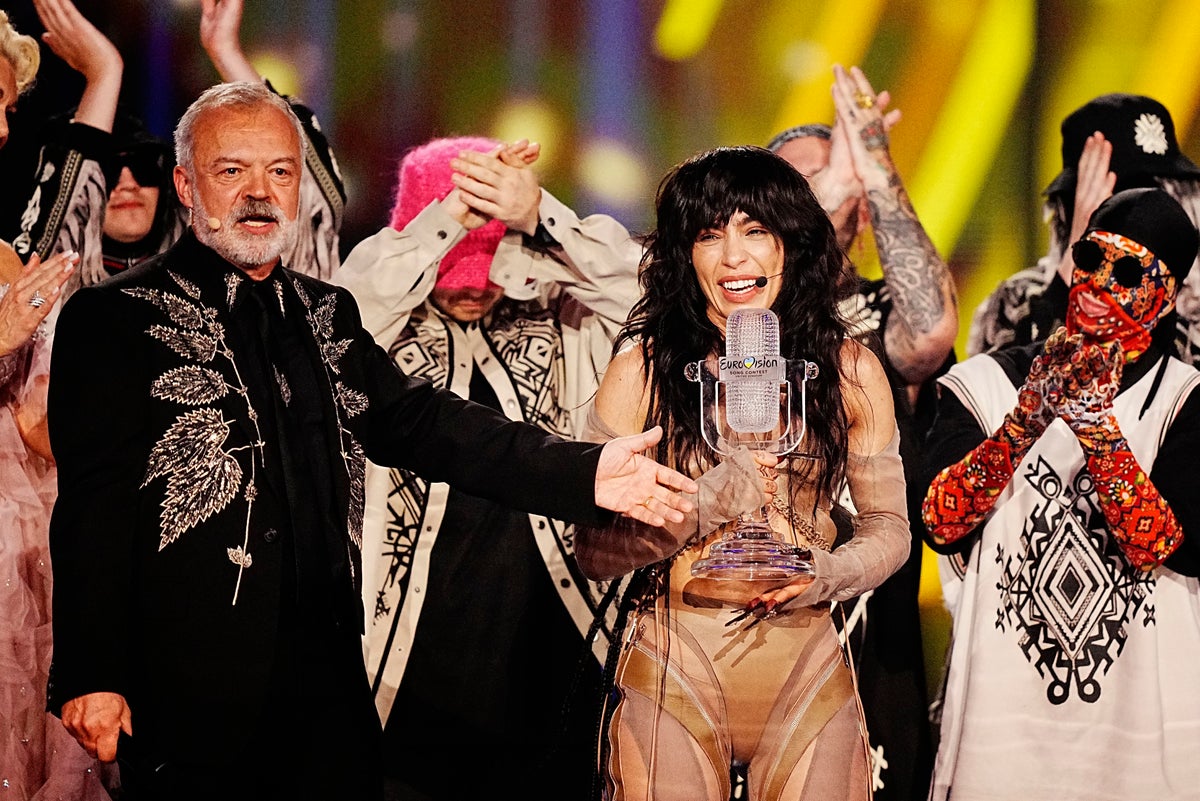 Sweden have been declared the winners of this year's Eurovision Song Contest after an incredible performance by Loreen in Liverpool.
A total of 26 countries appeared in the grand finale on Saturday (13 May) at the city's M&S Bank Arena in hopes of Eurovision glory, including British contestant Mae Muller.
Loreen wowed the arena and viewers at home with her performance of "Tattoo" and received a total of 583 votes from the judges and audience.
The song won over the audience with its powerful singing and stirring melody as well as an impressive choreography.
Close behind Sweden was Finland, which took second place thanks to Käärijä and his wild track "Cha Cha Cha", which received 526 votes.
The Stockholm-born singer is the second contestant ever to win the Eurovision Song Contest twice. Irish singer Johnny Logan won the competition in 1980 and 1987.
Loreen first triumphed at the 2012 competition over a decade ago with her hit song "Euphoria".
The track is one of the biggest Eurovision songs of the 21st century. It went to the top of the charts across Europe and peaked at number 3 in the UK, the highest chart position for a non-British Eurovision entry since 1987.
Loreen's victory is Sweden's seventh, meaning the Scandinavian country now shares the highest number of wins in Eurovision Song Contest history with Ireland.
The 2023 grand final took place in Liverpool on Saturday (13 May). The United Kingdom hosted the competition on behalf of last year's winner, Ukraine, who were unable to host due to the country's ongoing war with Russia, which remains banned from participating.
Muller, meanwhile, wowed the crowd with her powerful performance of "I Wrote A Song."
However, the north London-based singer has not been able to match the success of her predecessor Sam Ryder, who came second last year with his track "Spaceman". She finished second to last.
Muller received 15 points on the jury vote and nine points on the public vote, giving her a disappointing total of 24 points.
Ryder – who finished second in last year's Eurovision Song Contest – made his first cameo appearance that night, performing alongside the 2022 Ukraine winners Kalush Orchestra, performing the group's song 'Stefania' , who opened the transmission.
The band and Ryder were joined by unexpected guest Kate Middleton, Princess of Wales, who briefly played the piano in a pre-filmed surprise performance.
Follow all Eurovision updates on our live blog here.