Tacoma man paralyzed in 2022 shooting sues city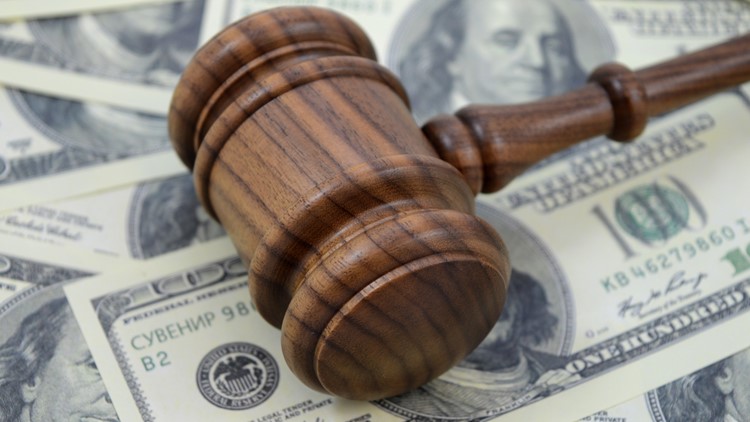 The lawsuit claims Tacoma police officers acted "unreasonably, negligently and dangerously" during an incident involving the suspect days before he shot Barbour.
TACOMA, Wash. – A lawsuit filed Thursday against the City of Tacoma claims police acted "negligently" during their interaction with a shooting suspect days before he shot and paralyzed a person men last year.
According to Tacoma Police DepartmentJay Barbour, owner of Mediterranean Gyro Grills in Federal Way and Tacoma, called 911 and reported that he "couldn't feel his legs" after a drive-by shooting on June 23, 2022.
Police said an SUV approached Barbour's car and began yelling at him for driving too slowly. A shotgun was fired from the SUV, hitting Barbour and fracturing his spine.
Mason Taylor, who was 20 at the time of the shooting, pleaded guilty to first-degree assault earlier this year. Prosecutors dropped the individual shooting counts as part of the plea agreement.
The lawsuit claims Tacoma police officers acted "unreasonably, negligently and dangerously" in an incident involving Taylor just five days before he shot Barbour.
According to the lawsuit, Tacoma police recovered a handgun used in a shooting at a party on June 18, 2022, and linked it to Taylor. Taylor allegedly told police the gun belonged to his brother and denied shooting the victim in that incident.
The lawsuit claims police officers returned the handgun to Taylor by leaving it on the curb "supposedly for his brother." It argued that Taylor could not legally possess a handgun and emphasized that he was under investigation over the shooting.
The lawsuit says ballistics evidence shows Taylor used the same handgun to shoot Barbour.
"Returning a gun to a criminal suspect in a shooting is negligent. It's beyond reckless. It's crazy," Barbour attorney Mike Lindquist said.
The $23 million claim against the city says Barbour is paralyzed from the chest down and that he and his "family have endured great mental, physical and financial suffering." They said Barbour and his family felt the reduced sentence was too lenient.
"Justice will come in our civil case," Lindquist said. "Jay and his family want justice. They want accountability. And they want to ensure that police officers will no longer return guns to criminal suspects."