Taylor Swift, events lead to 3 million downtown Seattle visitors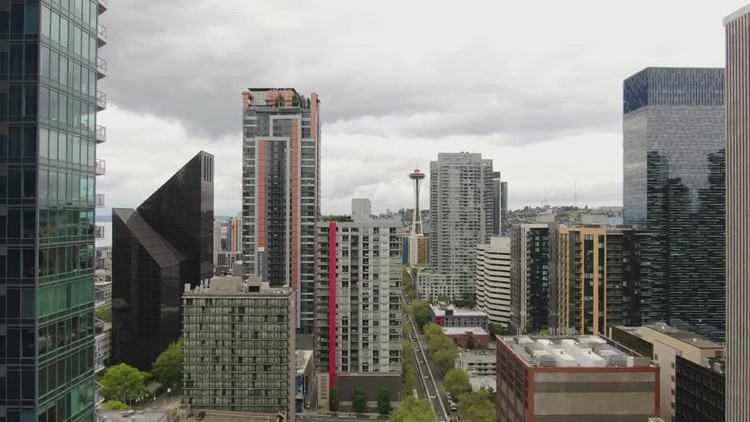 SEATTLE – Can it be called the Taylor Swift effect?
According to the Downtown Seattle Association, 1.15 million people visited the area on July 22 and 23, coinciding with Taylor Swift's "The Eras Tour" at Lumen Field. This is the highest two-day total since April 2018.
It was a particularly busy weekend in Seattle, with the Mariners vs. Blue Jays at T-Mobile Park, Capitol Hill Block Party, Bite of Seattle, and typical yacht traffic bring people to the city. A week before Swift's show, Seattle hosts the Major League Baseball All-Star, Home Run Derby, and other All-Star-related festivities from July 12 to 16.
Add all of these factors together and downtown Seattle made $7.4 million in hotel sales on July 22, setting a single-day record for the city. The DSA estimated downtown hotel occupancy at 91% for the full week leading up to Swift's show.
With some events drawing crowds and a growing number of companies asking people to work in offices, the DSA said July saw the highest number of weekday workers since the start. COVID-19 pandemic. This is the third consecutive month that the number of workers walking is exceeded in 2019.
Seattle hit a post-pandemic high in July with more than 56,500 inhabited residential units, according to DSA
Continuing the trend of events that draw people to the city, Bumbershoot will return to Seattle Center on September 2 and 3 after a three-year hiatus. The summer music festival is celebrating its 50th birthday with 68 bands, 16 visual/performers, and food from 20 Seattle restaurateurs.
The DSA estimates Bumbershoot will draw more than 50,000 attendees over two days.