Taylow Swift performs in the pouring rain at her final show in Nashville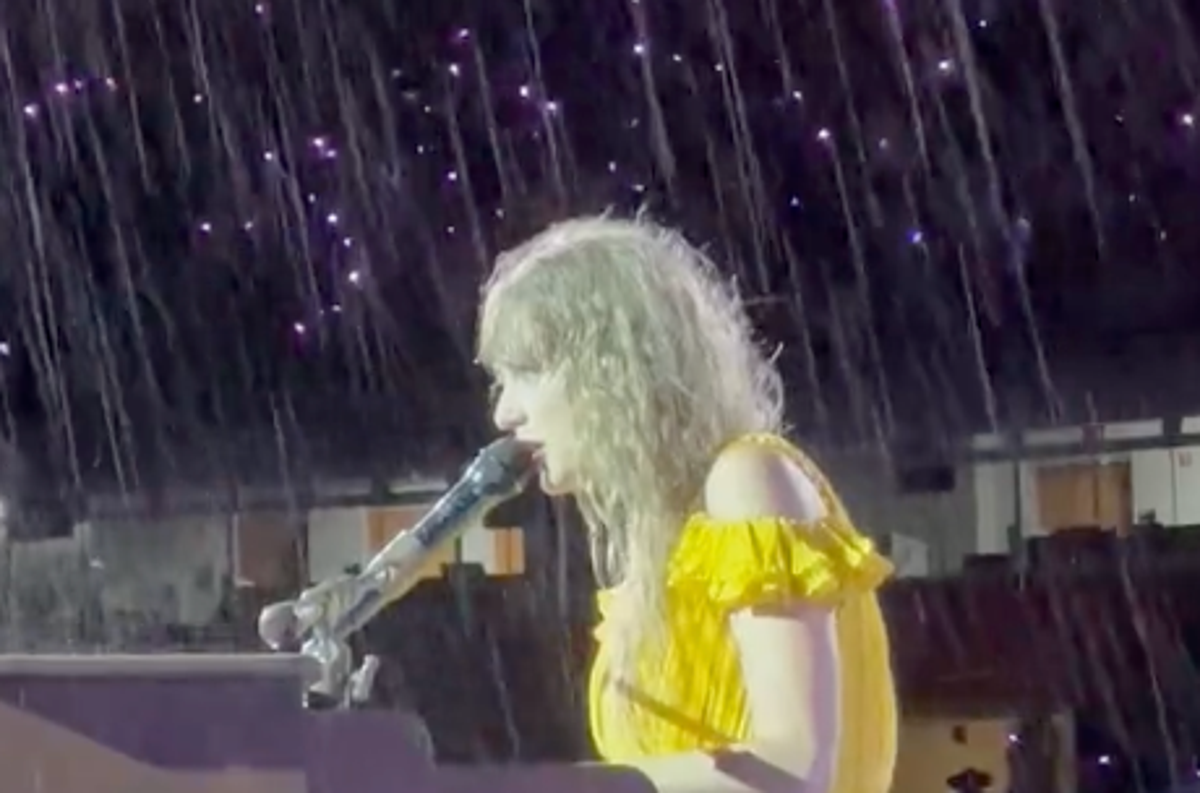 Taylor Swift refused to cancel her last Nashville despite showing lightning Strikes and stormy weather instead of performing in the pouring rain.
On Sunday (May 7), the 33-year-old singer's Eras Tour performance was marred by bad weather and everyone in attendance was asked to take shelter inside the stadium.
However, the "Red" singer continued to reassure her fans Instagram that she would still perform.
"I know there's talk of rainy weather tonight but I'm ready to play," she wrote.
After a few hours, the rain finally let up and Swift took the stage to perform her entire three and a half hour set.
More than an hour into the performance, as Swift performed her track "Delicate," it began to rain heavily.
However, the singer did not stop and continued to perform. "It's officially a rain show," Swift told the 70,000 viewers.
"It's something we all do together. It's such a connecting experience. We're all going to look like we've just gone through five car washes tonight… People are going to be like, 'Where have you been? Multiple wars?' And you're like, 'No, I just went to the Eras Tour. It's fine,'" she added.
During her set, Swift was also joined by Aaron Dessner to play second guitar on the midnight Bonus track "Would've, Could've, Should've".
"You guys went through a lot tonight," Swift told the crowd. "We all look like we've been sprayed with a garden hose. We all look like river otters."
Swift added that Dessner was "warned about the rain" and still accepted the challenge.
"Don't worry about us, we've talked about it. We knew this was a possibility. Your hair will soon look just as good as mine."
Swift finished her show around 1:30 p.m.
Many fans applauded the singer's "charisma" and "willingness" to continue the show on social media.
"The level of professionalism and respect for her fans makes me like her even more like she's that damn artist," wrote one fan.
Another person added, "Well that's impressive to me, most artists would cancel and call it a day."
One wrote: "A pro in every sense of the word."