Teacher Appreciation Week 2023: Deals, discounts for educators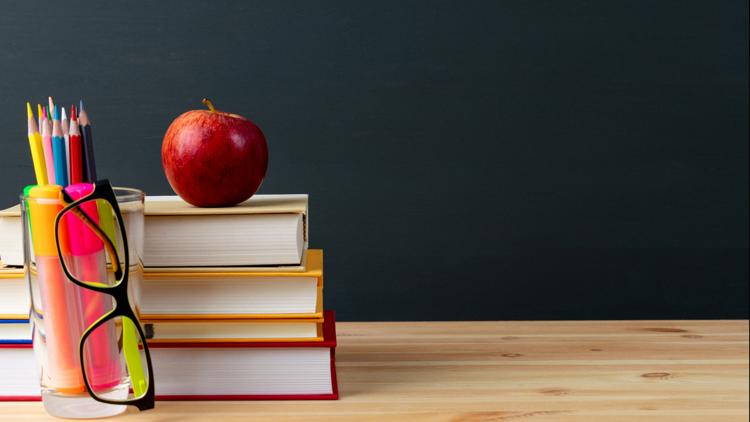 Restaurants and retailers across the United States are recognizing teachers and nurses with offers, discounts, and free gifts.
WASHINGTON — It's Teacher Appreciation Week from Monday, May 8 to Friday, May 12.
To show their appreciation, retailers and restaurants across the US are offering teachers a variety of deals, discounts, and free gifts.
Recognition efforts have been led by former First Lady Eleanor Roosevelt when she called on Congress to designate a day to honor teachers in 1953. The day was originally celebrated on March 7, but was moved to May 1984.
Teacher appreciation week overlaps with National Nurses Week. From May 6 to May 12, nurses are recognized and honored across the United States
Offers, gifts and discounts for teachers, nurses:
McAllister's Deli
Starting May 3 to May 10, teachers and nurses can get free 32-ounce iced tea when they join McAlister's Deli location by displaying a valid educator or medical ID. The deal only applies to dine-in and take-out orders, which are limited to one person per person, and no purchase is required.
Firehouse Subs
Starting Monday, teachers can enjoy a free medium-size serving with the purchase of another medium or large serving, fries, and beverage at Firehouse Subs. Offer runs until Friday and requires proof of employment. It is only valid for direct purchases and is limited to one person per person.
sound
Registered Educators Sonic's Teacher Circle Reward program is eligible for a free cheeseburger with online or in-app purchases between May 9 and May 16. To qualify for the cheeseburger offer, teachers, lecturers faculty and staff at K-12 schools or colleges must be verified by May 9 after applying for the Rewards Program program.
crocodile
Crocs are providing healthcare staff And teacher 15%-25% discount at the airline's stores. Crocs is also hosting a giveaway for National Nurses Week.
Breakfast deals during Whataburger Teacher Appreciation Week
In honor of Teacher Appreciation Week, hamburgers is offering free breakfast items from May 8 to 12.
This offer is valid from 5am to 9am. Customers can choose from Taquito with Cheese, Breakfast on Bread or Honey Butter Chicken Biscuits.