Teen charged with first-degree murder in Tacoma boy's death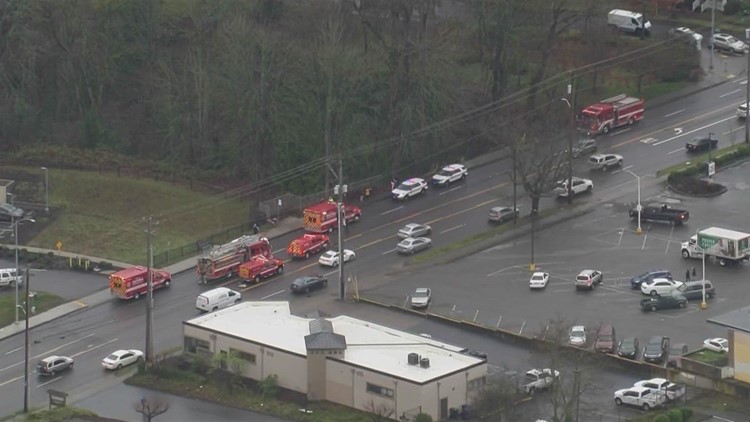 William Isaac Kalama will be charged as an adult, which is automatically under the law.
TACOMA, Wash. – The 17-year-old arrested in the fatal shooting of a 14-year-old boy faces multiple charges, including first-degree murder.
William Isaac Kalama will be charged as an adult, which is automatically under the law, according to the Pierce County Prosecutor's Office. Kalama also faces two counts of second-degree murder, first-degree assault, shooting while driving and two counts of illegal possession of a firearm.
Just before 3 p.m. on January 12, Tacoma police were dispatched to the area of ​​East 40th Street and Portland Avenue East to handle a shooting. Witnesses reported hearing six to eight gunshots, according to probable cause documents.
Police found Xaviar Siess, 14, with a gunshot wound to the left side of his abdomen. He was shot while standing at a bus stop with three other young men – one was resting on top of his wound.
Siess was taken to Mary Bridge Children's Hospital and died.
Surveillance video shows a vehicle overtaking four young men, stopping and reversing. According to probable cause documents, the vehicle drove south down Portland Avenue, cutting through another vehicle, before what appeared to be a handgun was seen sticking out of the side window. driver.
Then gunfire rang out and one of the youths standing at the bus stop was seen falling to the ground.
Police identified the vehicle as suspicious but it evaded officers.
The next day, police found the same vehicle unmanned but driving in the 6200 block of Montgomery Street. It has the obvious damage department seen in surveillance video. A cartridge case rests on the floorboard, along with a rifle charging handle.
As the investigation continued, detectives received a tip from a relative that a witness said he heard "Willy" from Montgomery Street as the shooter. Detectives contacted the witness, who denied it.
Detectives contacted the vehicle's owner, who told them she was with Kalama on January 12. She said he was driving and when they passed a bus stop. bus, she heard gunshots "apparently coming from people in her vehicle," according to probable cause documents.
Detectives arrested Kalama on January 16. When he was arrested, he had a .38 caliber pistol. Detectives also found a .45-caliber pistol in his bedroom.
Clock: KING 5 top stories on YouTube
https://www.king5.com/article/news/local/tacoma/17-year-old-charged-tacoma-boy-death/281-25a12ab9-911b-4c48-a606-f3033a8d0b43 Teen charged with first-degree murder in Tacoma boy's death